Religion
Our mission statement, created by children, parents, teachers and governors on Mission Day:
Inspired by joy, we grow together as members of a unique family,
who respect, love and forgive each other.
At St Joseph's we live this mission and it is the strength of what we are.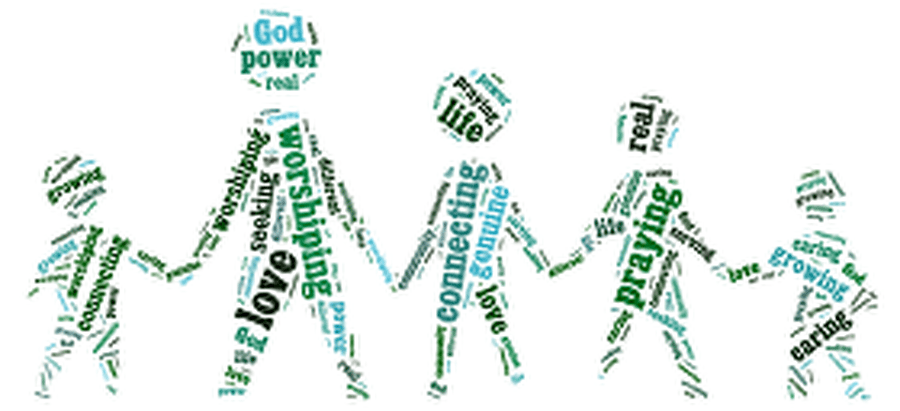 Our School Plot at the Church Community Garden
The Year 1 key worker children planted lots of plants in July - look how they have grown!
Congratulations Father Philip on your Silver Jubilee!
Year of the Word
The Catholic Bishops' Conference of England and Wales have designated 2020 as 'The God Who Speaks': A Year of the Word - a celebration of living and sharing God's word. In recognition of this, we are launching the 'Sprited Arts' competition:

Get involved in the 2020 competition!
Join hundreds of schools from around the world taking part in this year's Spirited Arts competition! We welcome entries in any artform you can think of, including:
Art (painting, drawing, sketching etc)

Poetry

Photography

Dance

Music

Drama

Sculpture
Winning entries will provide a good response to one of the themes below, and judges will be asking is it original? Is it well-crafted? And (most importantly!) is it excellent RE?
The themes to choose from are:
God's good earth - Are we spoiling God's good earth? Should we be thankful for it? Can we save it in time from the threats of climate change? Explore ideas and beliefs about the natural world, human responsibility for the earth and
ways of praying about climate justice.
Inspiring! -What inspired you? A song? A quote? Another person's life? A place?
Explain through your art and text what connects your inspiration to spiritual or religious life.
Holy Words! - What words are holy for you? Select a saying or story you really love about peace, faith, unity, prayer or some other religious theme. Incorporate your holy words into your design or art and express the value and meaning of the words you have chosen in the images and art that you make.
Where is God? - In your heart, in prayer, in the temple or the universe? Or is she hiding? Is he not there at all? Looking for God, searching for him or her, matters: but how are we doing in finding God? Would you search with google or a 'goddetector? Is God on Instagram or WhatsApp? Can God be found by prayer or by looking among the world's suffering people?
See more information at https://www.natre.org.uk/about-natre/projects/spirited-arts/spirited-arts-2020/
Examples of last year's winners can be found at:
Where is God? https://www.natre.org.uk/about-natre/projects/spirited-arts/spirited-arts-gallery/2019/?ThemeID=66
Questions for God https://www.natre.org.uk/about-natre/projects/spirited-arts/spirited-arts-gallery/2019/?ThemeID=82
Please send copies or photographs of your entries to Mrs Wilde
1AW@st-josephs-reddish.stockport.sch.uk by May 31st.
The best 10 entries from our school (across all year groups) will be displayed here and entered into the competition!
These beautiful pieces of artwork were created by some of our Key Stage 2 children with Mr Bland.
fides quaerens intellectum
faith seeks understanding
Our RE Big Books show how Christ is at the heart of St Joseph's.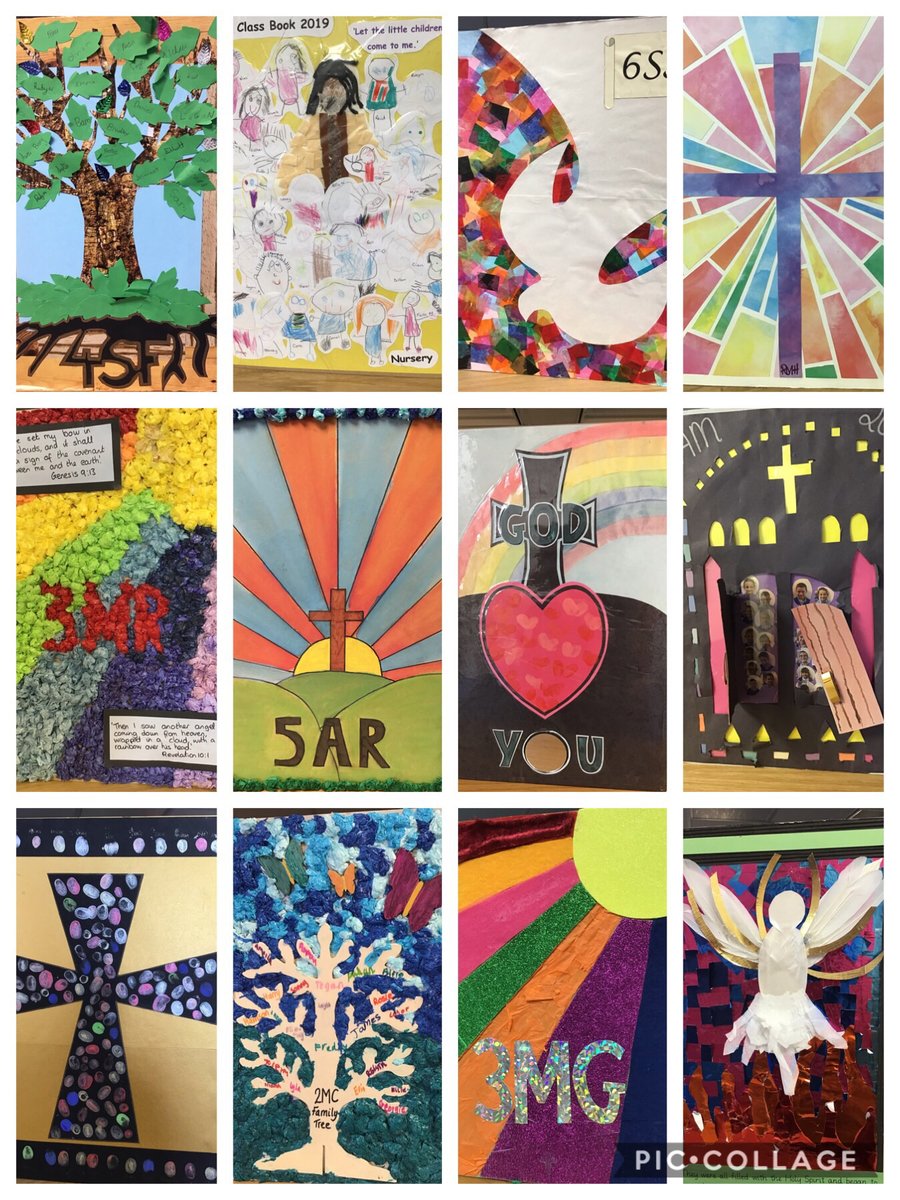 Advent at St Joseph's
Everyone in school wore purple to mark the start of Advent this year. Each year group had a special learning focus:
Nursery and Reception
Advent is a time of preparation - learning about Mary and Joseph's journey, getting ready for Jesus' birthday.
Year 1 -Advent is a time of waiting and sorting things out . What do new Mum's need? How can we help them? Why do we use an Advent wreath? The children wrote letters to collect items for new Mums, they also wore crowns and made their own human advent wreath!
Year 2- Understanding that Jesus was born into poverty, yet he was a king. Why do we need to prepare for Jesus' birth? What else could the Advent wreath be made from? The children made their own Nativity scenes from clay.
Year 3 - the family of Jesus and an understanding of the Jesse tree. The children made these fantastic Jesse trees at home!
Year 4 - The Nativity in other cultures, Modern day Christmas how some children may be celebrating. The children looked at Nativity artwork from other cultures and used these as inspiration to create their own Christmas cards.
Year 5 - Jesus' birth as the fulfillment of prophecy, reactions to Mary's news - focus on readings from prophet Isaiah and the meaning of words in the hymns we sing.
Year 6 - Understand a journey to find ourselves inspired by powerful women in the Old Testament. Why did God choose Mary? Why have women had a tough time since Jesus was born? The Year 6 children made their own mandalas to show women who have inspired them.
In the Spring term our topic has been 'Domestic Church' - learning about gathering together at Church (EYFS) special people in the Church community (Y1), books in the Bible (Y2), the liturgical seasons (Y3), being part of the parish community (Y4), Jesus' mission and our diocese (Y5) and Bible scripture (Y6).
The GIFT team have been helping to lead us in wonderful Gospel assemblies along with children from each class to help us see how we can live the Gospel message.
Blessing of our Chapel and Parish Community Hall
On Tuesday 5th November we had a wonderful celebration to formally bless and open our new Chapel and Community Parish Hall. We were joined by Deputy Mayor and Mayoress Councillor John Wright and Mrs Christine Wright, artist Gislane Howard, Father Philip, Governors, our VIPs from Russel Fox Court and parents of the GIFT and CARITAS teams. Children from each year group talked about why the Chapel is special to them and the CARITAS ambassadors shared our exciting plans for community events in the Parish hall.