P.E.
Welcome to St Joseph's P.E. page.
At St Joseph's we recognise the importance of PE and the role it has to play in promoting a long-term healthy lifestyle. Healthier children become healthier adults and through careful planning, we ensure that high quality teaching and learning instils in children the value of looking after their bodies. Our PE curriculum has been designed around the requirements of the National Curriculum to provide all children with high quality PE and sporting provision. It is our vision that every child fulfils his or her sporting potential and is given the opportunity to take part in a broad range of sporting activities.
We offer a broad range of sporting opportunities through our membership with Stockport SHAPES alliance and as a member of the Reddish cluster of schools. These partnerships allow children to experience competitive sporting events, in addition to learning vital life skills such as teamwork, determination and resilience.
Congratulations to our Y6 netball team who won the Stockport qualifying tournament and are now through to the Manchester finals. They didn't lose a game and won one game 13-0!
A big congratulations to the Year 6 football team who won their league game against St Elisabeth's 7-0. A big well done to Lukas, Luca, Will, Reece and Harvey who scored our goals, and another well done to Jacob, who performed wonderfully on the right wing. Top of the league!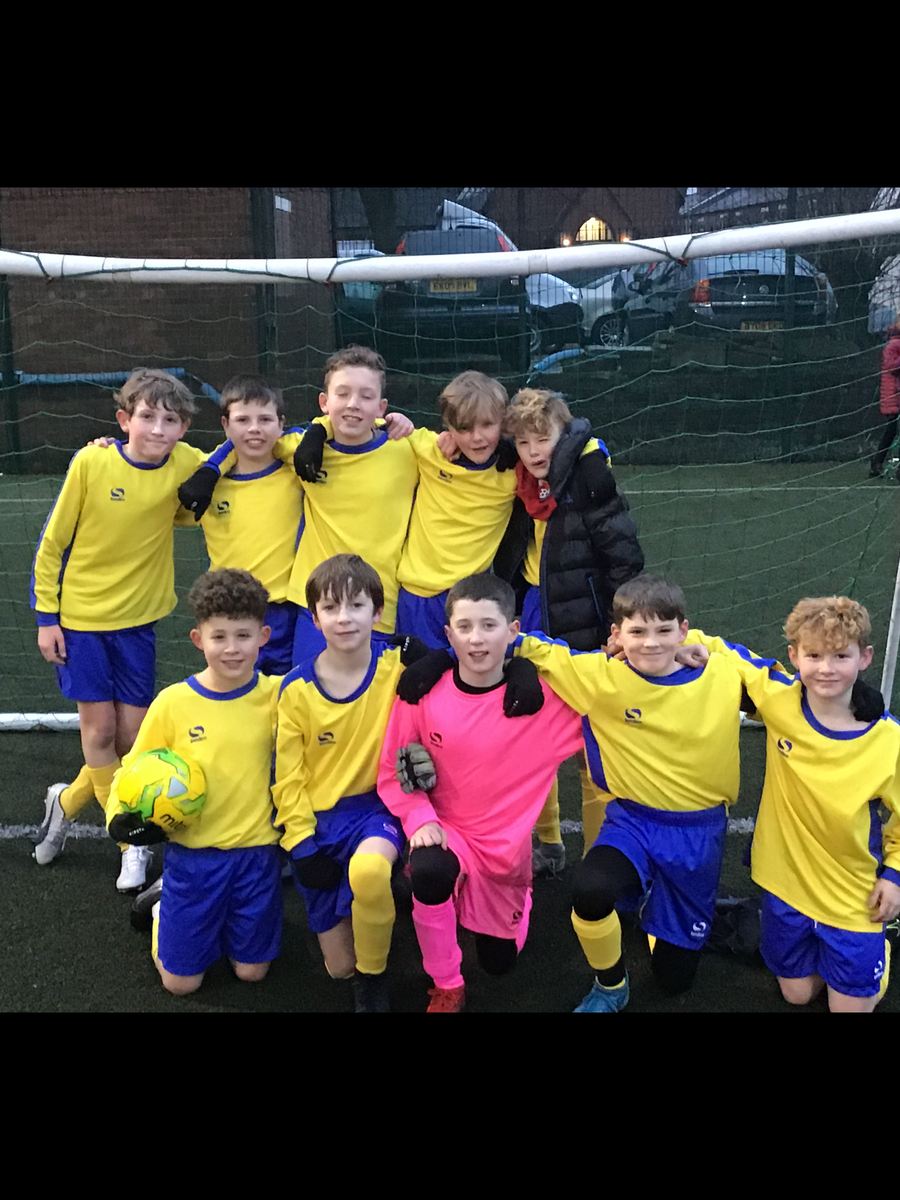 St Joseph's were privileged to meet Andy Turner, an Olympic athlete who has won European, World and Commonwealth medals. He spoke to the children about his journey and ran a coaching session afterwards. He let the children know the importance of hard work, dedication and never giving up - plus he let some children try on his medals!
Year 6 have been developing tableaus in response to our history topic of The Battle of Britain. They were wonderful for a first attempt. Check back in a few weeks for the finished product!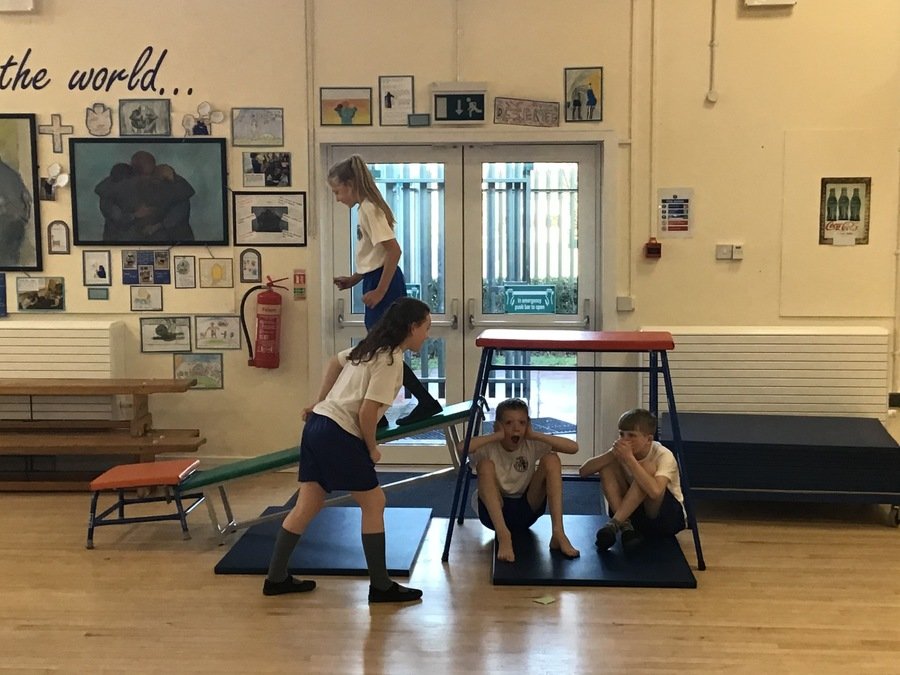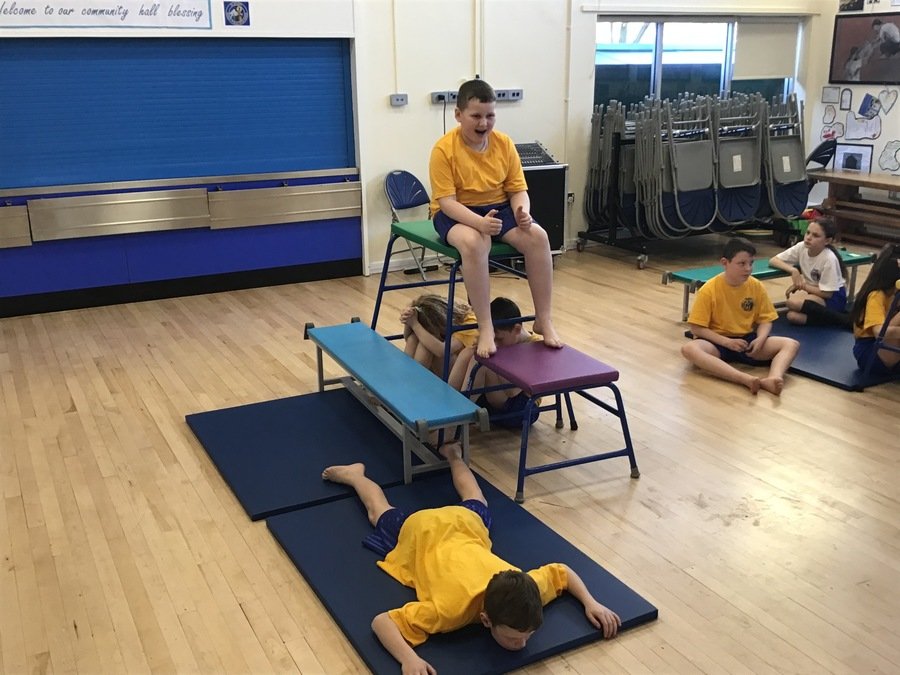 Have a look at our PE noticeboard. It'll help keep you up to date with everything sporty happening at St Joseph's!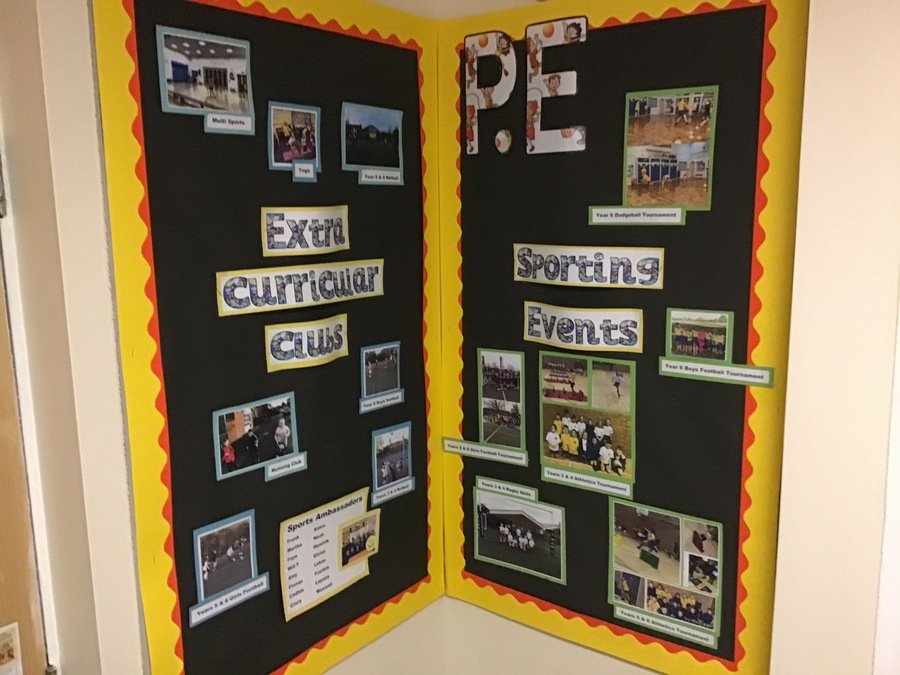 A group of our Y5 and Y6 children took part in a 'Mini-whistlers' course this week for aspiring referees. The focus was on respect and sportsmanship. Keep an eye out for these children refereeing big sporting events in the future!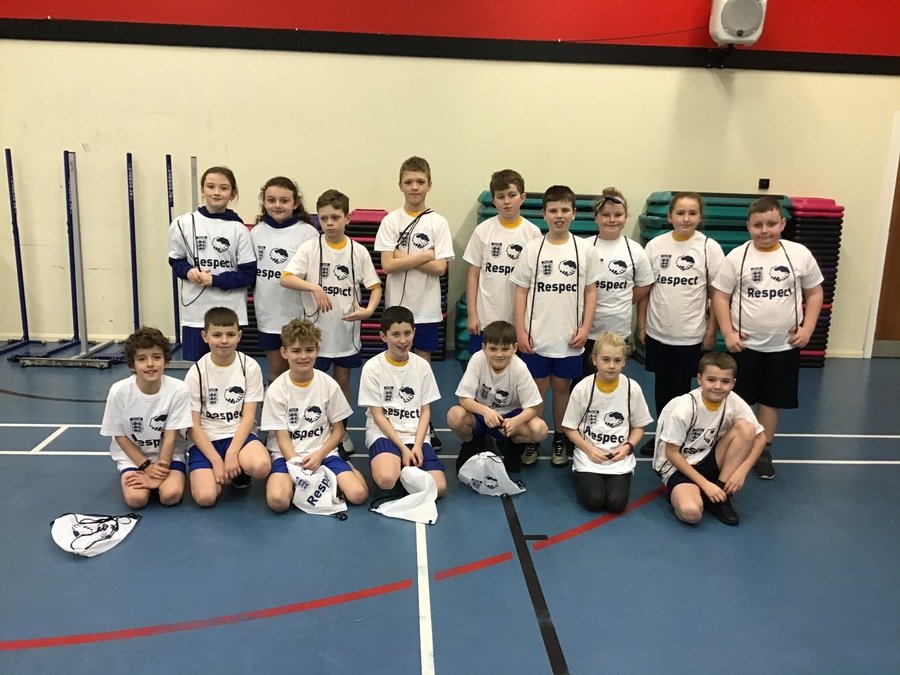 Two teams from St Joseph's competed at Reddish Vale Basketball Centre in a regional tournament. One team came second and the other team came fifth. Very well done to all involved!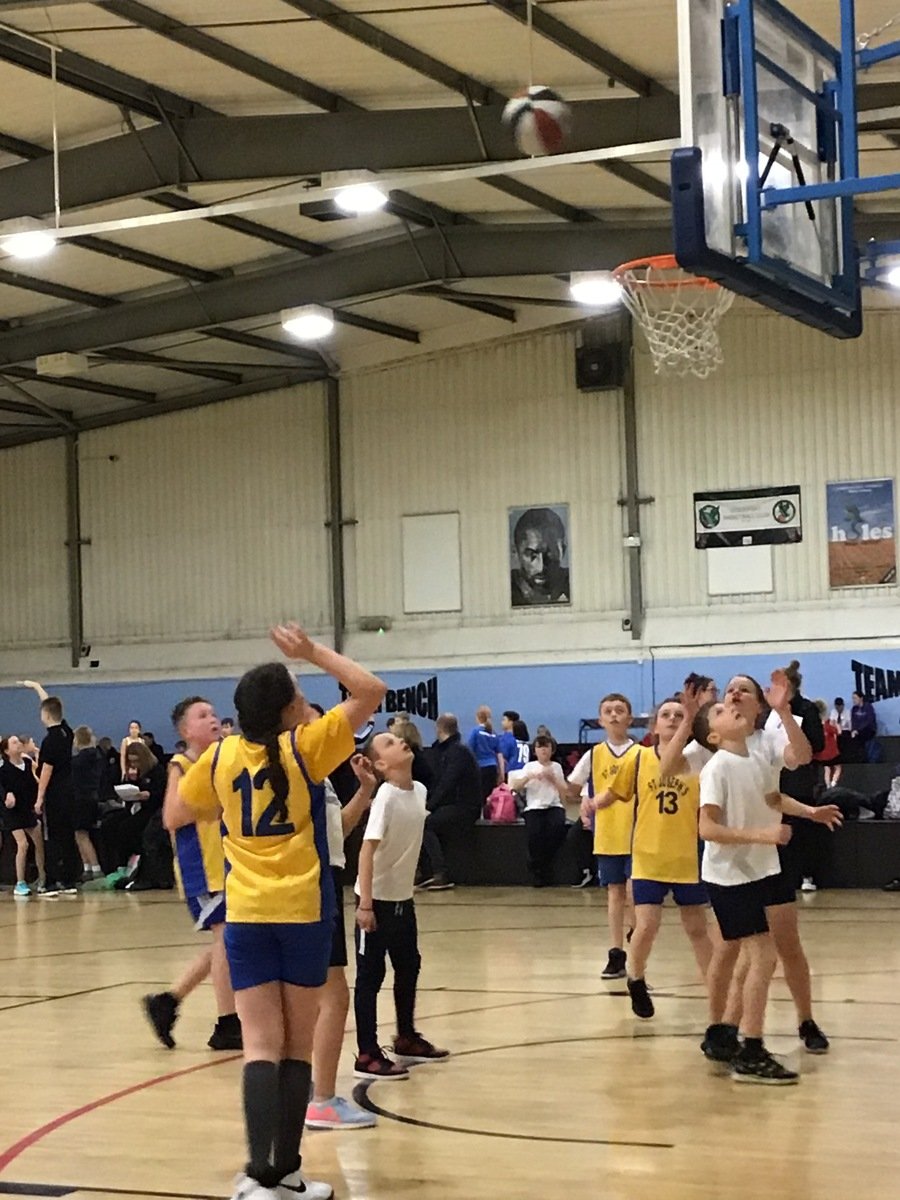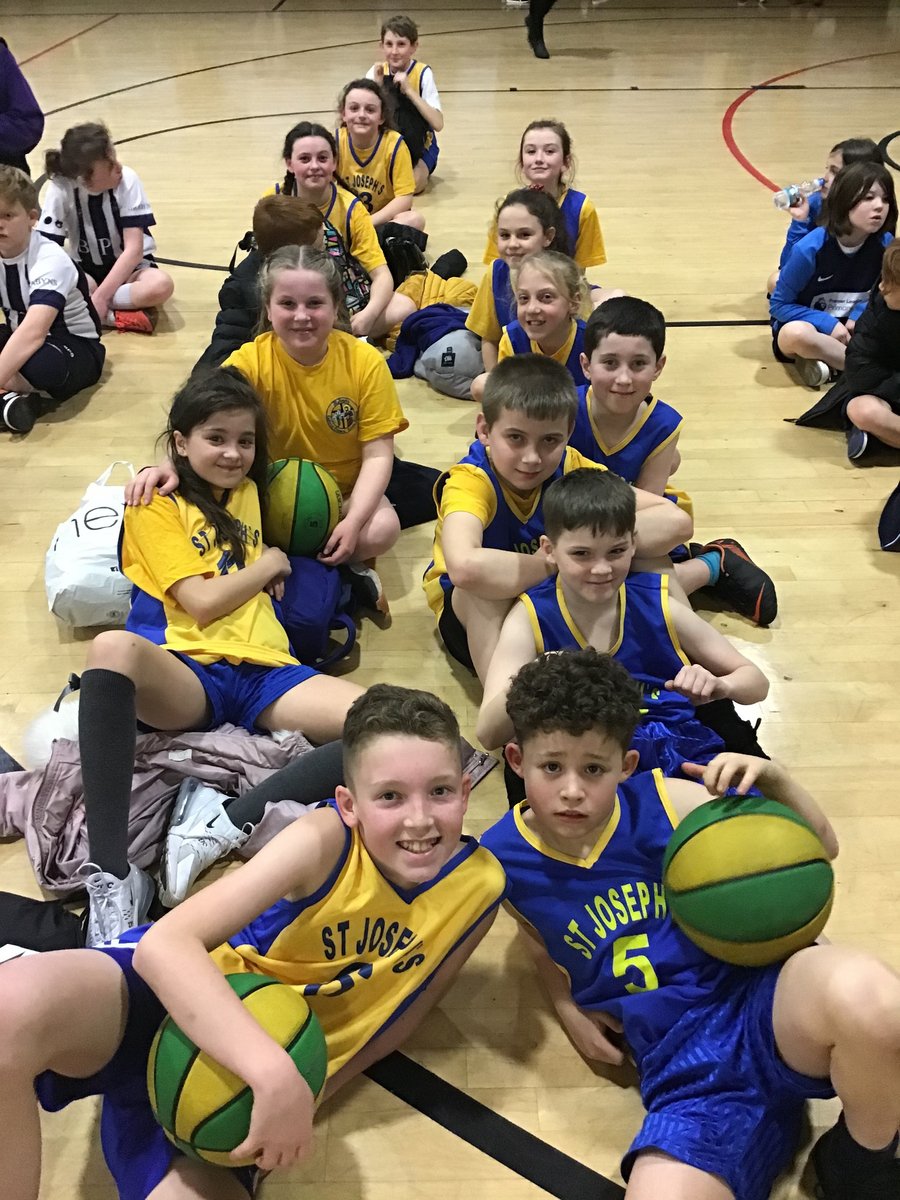 An enormous congratulations to Billy in Year 6 who danced in the North West Oireachtas this week for the chance to represent England in the world Championships next year in Dublin.

He came first place and is now the under 10 champion of the North of England!

Billy is immensely talented, focused and driven and works extremely hard with his dancing. He can train up to 10 hours each week on his technical work and fitness, resulting in him being an amazing athlete.

What an amazing achievement!


Well done to our Y3 and Y4 football team who played in a tournament at St Joseph's this afternoon. The boys conducted themselves wonderfully and finished third and fourth overall.
Well done to our football team who beat St Mary's 5-3 under the lights at home in the first league game of the season. Luca did particularly well, scoring a hat-trick.
Our girls football team did amazingly well in the Reddish Cluster Football Tournament; they won every game they played - including the final, 5-1!
Some of our Y3 and Y4 children went to Burnage Rugby Club to take part in a rugby development festival. Well done to all involved. You did brilliantly!
Yesterday, children from Year 5 and 6 attended and thoroughly enjoyed an athletics tournament at Aquinas college which involved both track and field competitions. All the children were team players and comments were made about how smart they looked. The children who attended were rewarded with certificates. In particular Amy was recognised for her passion during all events with Jay being recognised for his respect and encouragement to others during the whole event
A group of our Year 3 and Year 4 children enjoyed a Rugby Development Festival at Burnage Rugby Club this week. They were taught basic ball handling, kicking and tackling skills. All the children involved really enjoyed the event!
Today a team of our year 6 children went to compete in a football tournament at the Manchester City Academy.
They competed against teams from all over Manchester including our partner school of St Ambrose, narrowly beating them 1-0. The team played brilliantly winning one of their games 9-0 with excellent performances from all. They represented St Joseph's with pride.
Well done to our Y5 and Y6 Dodgeball team who played in the first Reddish Cluster Schools Tournament at Whitehill School.
Our Y6 football team did magnificently in the LSC Schools Tournament. They finished as runners-up, losing on penalties. They were really unlucky and conducted themselves wonderfully. Well done, boys.
These Y3/Y4 children participated in the SportsHall Athletics tournament at Aquinas College. They did really well and finished fourth overall.
Congratulations to these children who travelled to school for an entire week during 'Bike to School Week' They were rewarded by joining Mr Waldron for a cycle around the astroturf.
Gavin from the Reddish Vale Basketball Centre came in to let KS2 know about the benefits of regular exercise. He gave everyone the opportunity to play for a team at the weekend and lots of children have already taken him up!
Meet Kris. He is a City in the Community coach who comes into school on Thursday and Friday to teach the children Games.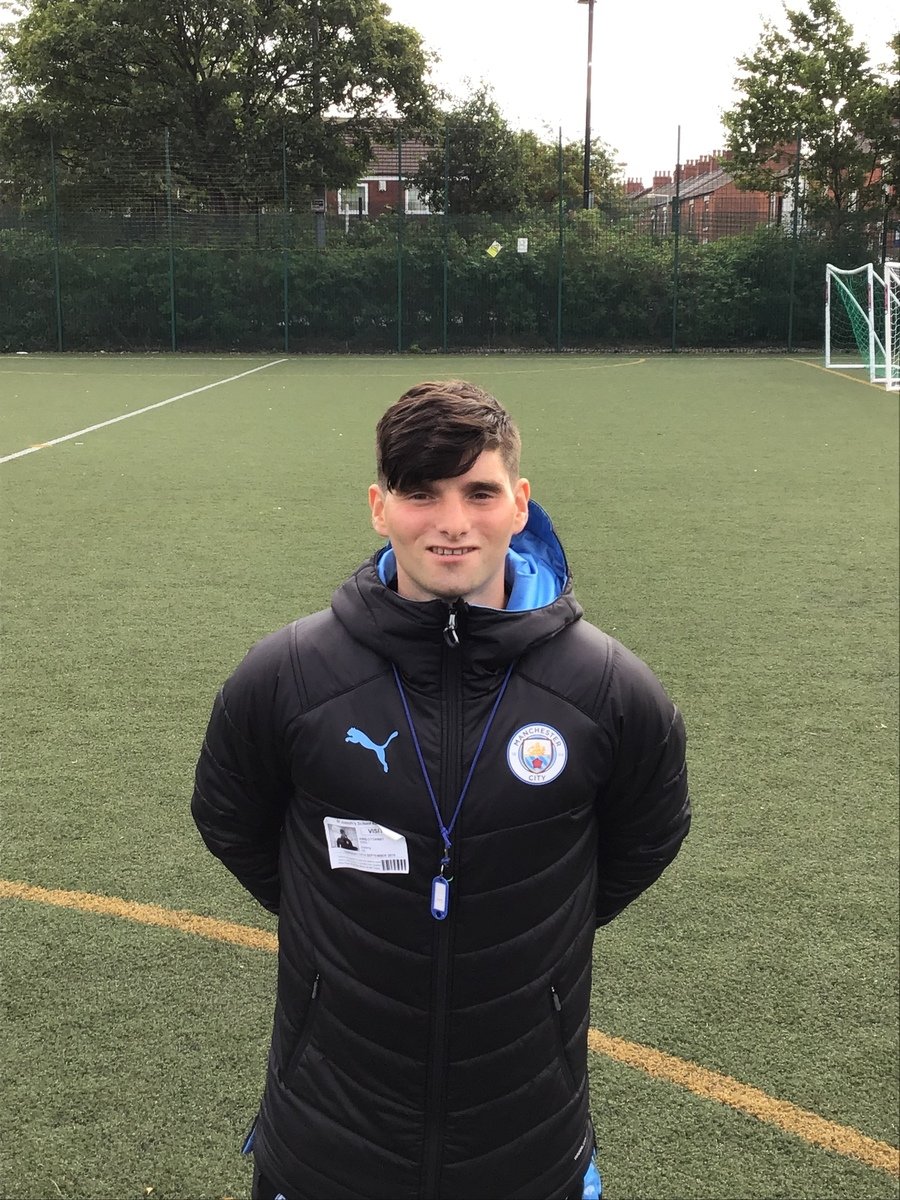 Stockport County came into school to let KS2 know about the importance of healthy eating. They also gave us free tickets to go and watch them live!
Well done, St Joseph's! You have completed all 300 stickers on the Aldi 'Sport for Schools' competition. We are now in with a chance of winning £20,000 in sporting equipment!
Meet our Sports Ambassadors!
These children are dedicated to improving all areas of Sport and Physical Activity at St Joseph's.