Spellings 16.3.20
Please learn these spellings at home in preparation for the test on Friday.
Poppy let out a groan when she heard that it was wet play.
Corey was a very ambitious child who always wanted to be the best he could be.
Laura asked her sister if she had a preference of cup.
The weather was changeable and it had been sunny and rainy all day.
The torrential rain meant that the game was cancelled.
Lila was desperate to seize the opportunity.
The plumber fixed the broken pipe.
Polly was hesitant when she first went in.
Milly and Jason fought all day.
The cake had an infusion of lemon which made it really juicy.
Mary thought that they play had been fabulous
Sarah loved nature and went for long walks every weekend.
The multiplication symbol is a cross.
Lucy's eyes were heavy with
The laundry chute led straight down to the washing machine.
Spellings 9.3.20
Please learn these spellings at home in preparation for the test on Friday.
Sonny used multiplication to solve the problem.
The pile of books that Lily had picked up was enormous!
Philip painted a picture of a local landmark.
The myth of King Arthur is famous across England.
Abby's grandma sent her a cheque for her birthday.
Kelly carefully checked that she had packed her parachute before getting on the plane.
The deaf musician could feel the vibrations of the music through her feet.
Sorrel gently stroked the kitten as it snuggled deeper into the blankets.
Peter went to the country to go for a long walk in the summer.
Maisie joined the choir as she had a beautiful singing voice.
The reign of Queen Victoria started in 1837.
Lucas painted a scene from is favourite film.
Jamie had some food stuck in his throat so he coughed to dislodge
Mary didn't download music as she knew it was
It is important to learn to interact with different people.
Spellings 2.3.20
Please learn these spellings at home in preparation for the test on Friday.
When picked up some shampoo and conditioner from the chemist.
The nurse giving the injection was struggling to find the vein.
Mr Jones pulled a muscle playing rugby.
Gillian accidentally miscounted the money and had to start again.
Mackenzie stated that the world was an imperfect
The quality of the food was substandard as it was not very fresh.
The puppy couldn't decide which toy he wanted to play with.
Lizzie was so tired that she struggled to stay conscious.
Ellie asked her mum to transfer some money to her bank account.
After climbing the mountain, Ben and Simon felt invincible.
Surprisingly, the flowers were artificial.
It was hard to perceive it as a good idea.
Max's knuckle made a loud noise when he cracked it.
Imogen's face was a picture of innocence.
At the weekend, Samantha bought a lovely new dress.
Year 6 loved their visit to 'Crucial Crew', where they learned important life and survival skills, including what to do in an emergency, how to be safe online and how to spot and avoid anti-social behaviour.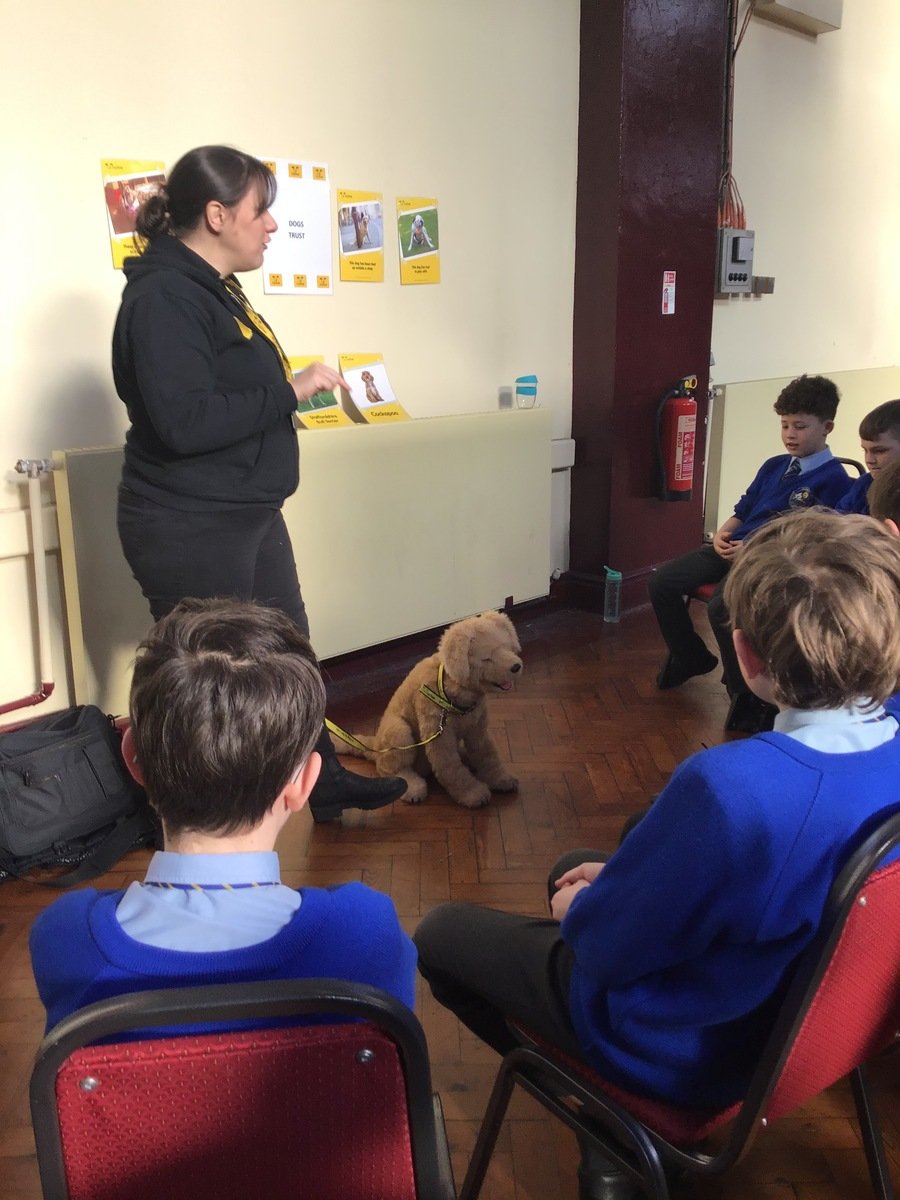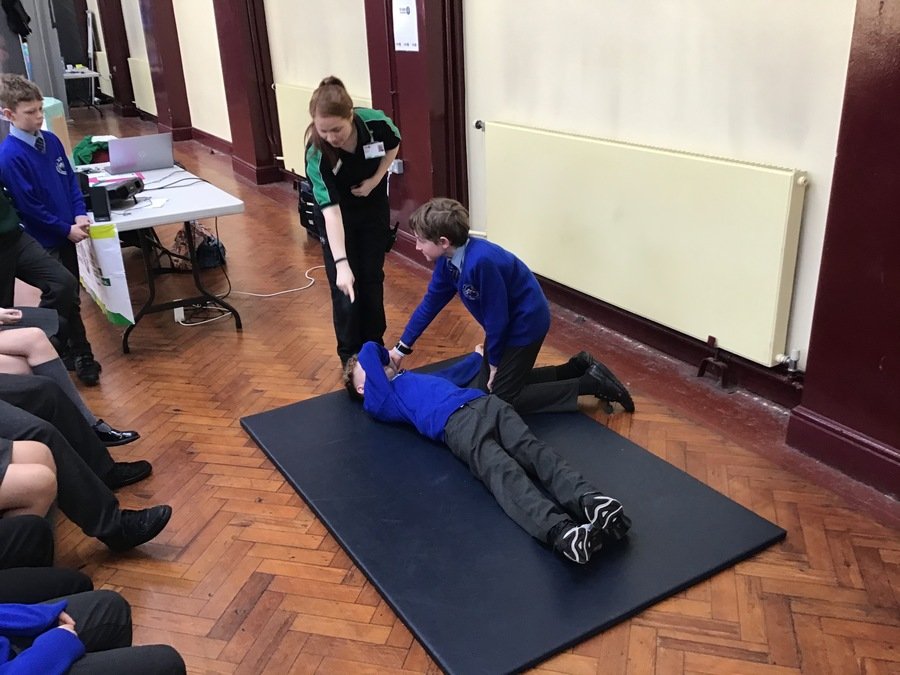 Spellings 24.2.20
Please learn these spellings at home in preparation for the test on Friday.
The children who were given jobs promised to behave responsibly at school.
Alex was tempted to open the envelope even though it was clearly labelled as confidential.
After the shower leaked, there was a dark stain on the ceiling of the kitchen.
Molly felt numb when she heard the bad news from her parents.
Sandy thought that the burger was fairly decent but she thought that she probably wouldn't visit the café again.
The Smith family visited the London borough of Hackney at the weekend.
Class 5K enjoyed the session at the local leisure centre on Friday.
The bake sale was disastrous as it rained all day long and the cakes were ruined.
Sylvia's hobby was restoring old furniture that was tatty and worn.
The historian confirmed that the vase was from the Ming dynasty.
Locally, there is a church and a mosque.
Lila opened up the brochure and browsed through the holidays on offer.
Ellie walked to the station to meet her mum and dad.
The play was simply fantastic!
Alex asked her mum if she could have a couple of sweets.
6TW have been exploring how light refracts when it comes into contact with differing matters. We can now explain exactly how and why this happens!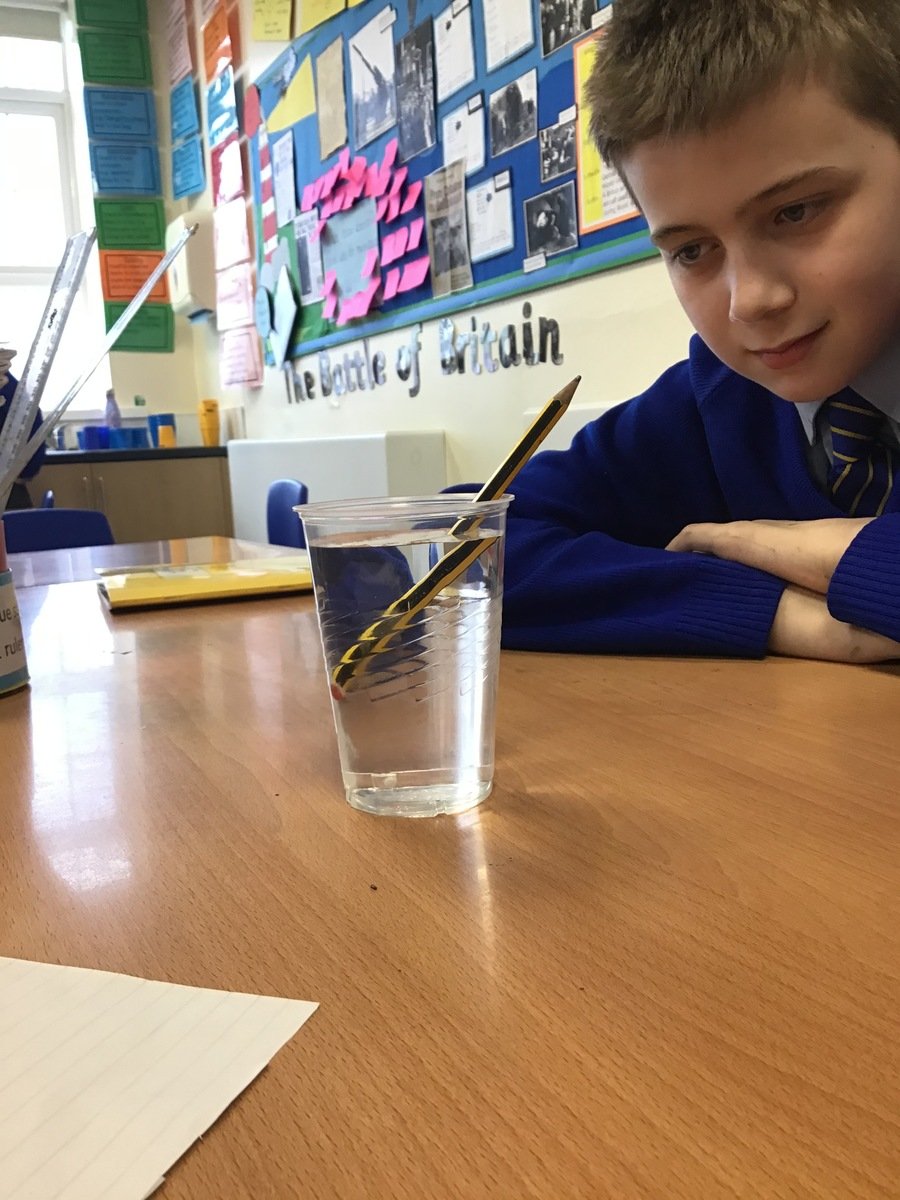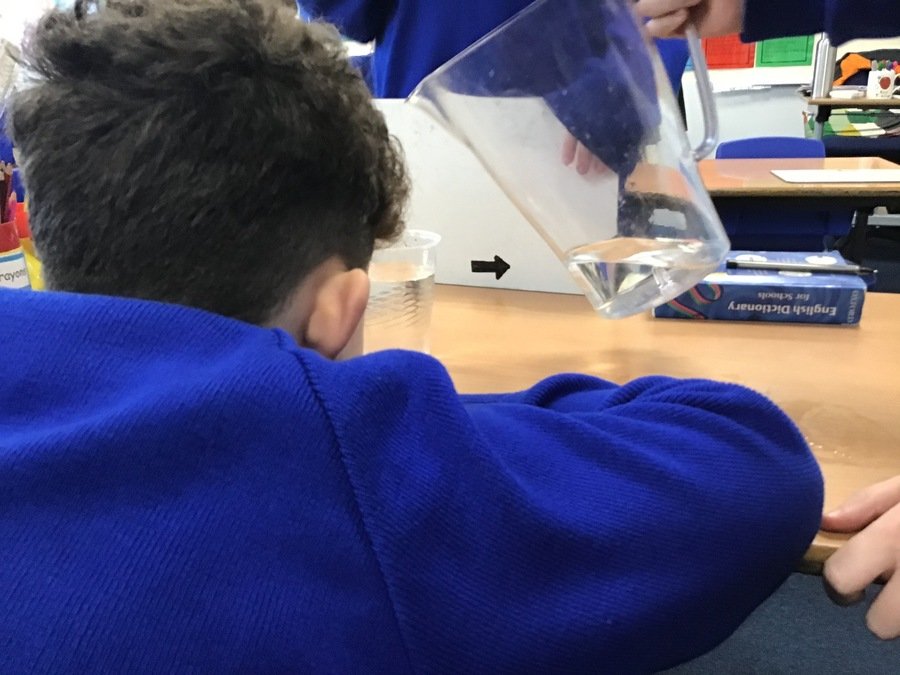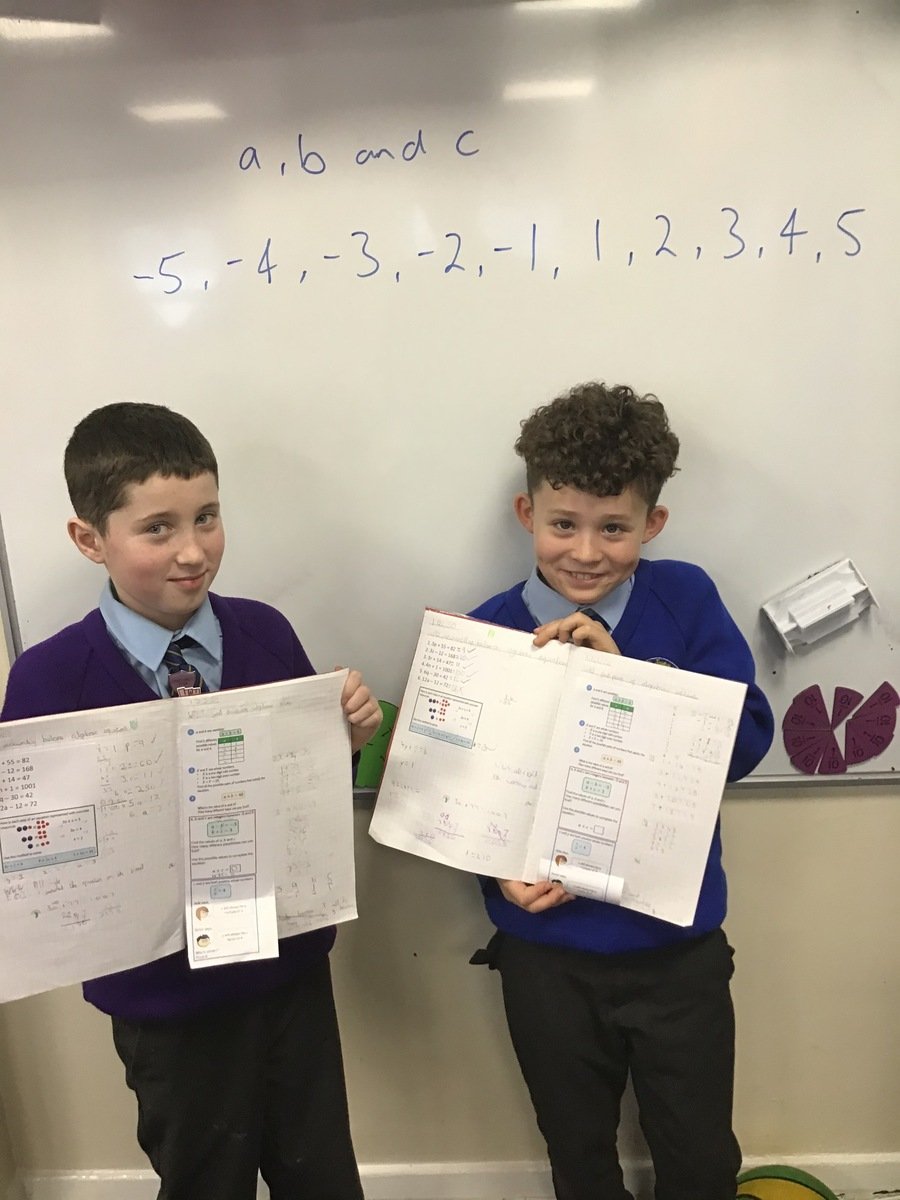 6TW have been hard at work with one of the trickier subjects of the maths curriculum - algebra. These two boys have really excelled during this topic. Well done, boys!
Spellings 10.2.20
Please learn these spellings at home in preparation for the test on Friday.
The science teachers taught biology, chemistry and physics.
Every painting was unique.
The ski chalet was warm and comfortable.
In preparation for school, the children packed their bags.
Unfortunately, the building couldn't be saved after the fire.
Jack enjoyed causing trouble at break time and lunch time.
There was chaos when a spider ran across their feet.
Lily knew she had to obey her parents.
Laura told Gary to descend the stairs to collect her shoes.
Abby was misinformed as she had been given the wrong train timetable.
Sebastian had an irrational fear of spiders.
Ally decided to rewrite her story in neater handwriting.
Zac couldn't decide whether to have cereal or toast for breakfast.
The new kitten was cautious until he became used to his surroundings.
Mason transferred the rubbish from the floor to the bin.
For Mental Health Week, Year 6 were looking closely at the words we speak to one another. We explored this by saying negative things to an apple. The apple looked perfectly lovely on the outside but when we cut into it, we found that it was rotten and damaged - much like what happens when people are unkind to others.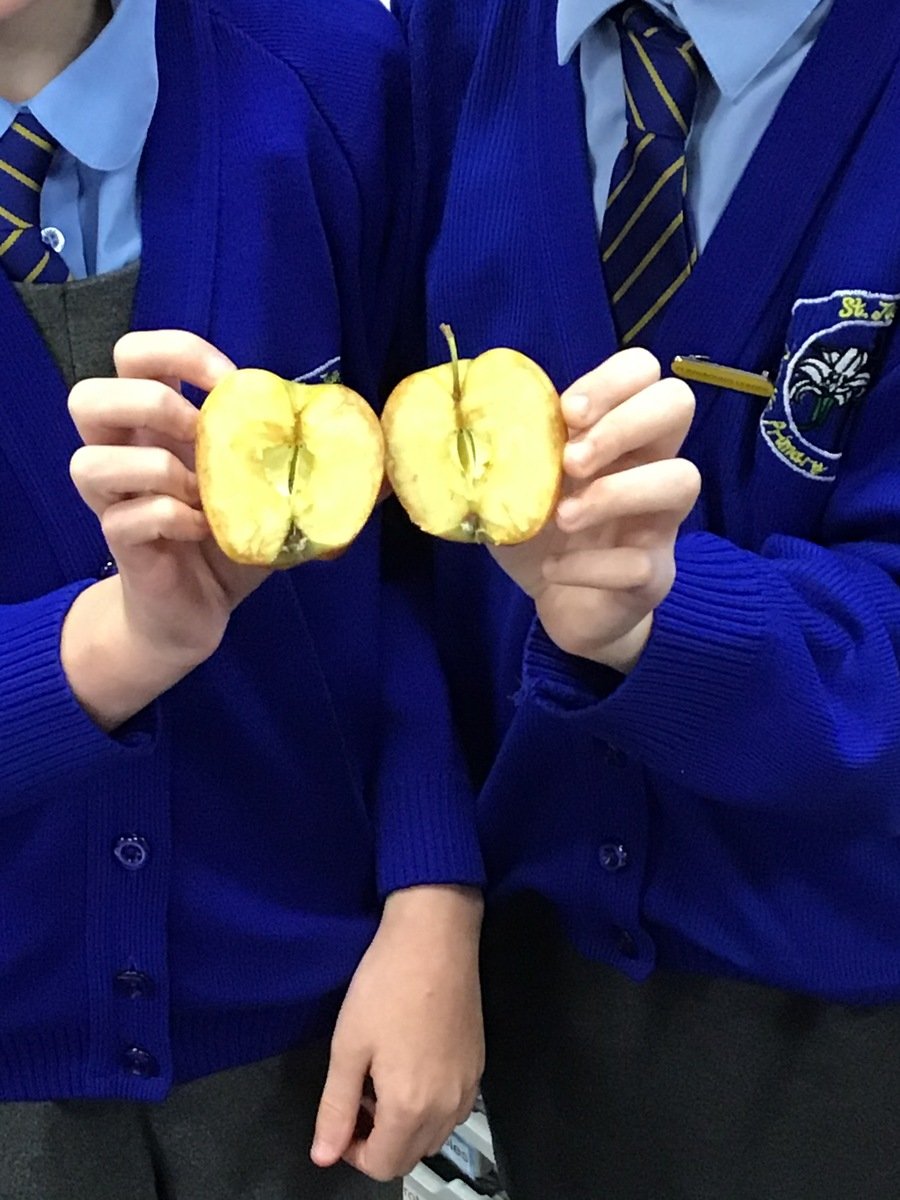 Spellings 3.2.20
Please learn these spellings at home in preparation for the test on Friday.
The children didn't dare disobey their mum.
The science teachers taught biology, chemistry and physics.
Max was a very dishonest child who told lies all the time.
They set the scene on the stage with some props.
The soup was absolutely delicious.
Archie asked his teacher for a reference when he applied for a new job.
The cat snuggled comfortably into the bed.
An official invitation arrived on Thursday.
Coffee and chocolate both contain caffeine.
The mouse ate a crumb from under the table.
The magician asked for an assistant to help them
The sandpaper was rough.
The politician was running for Prime Minister.
An anonymous person donated £1000.
The necklace was the rarest treasure ever found.
6TW have been investigating light travelling in straight lines. We've learned a lot!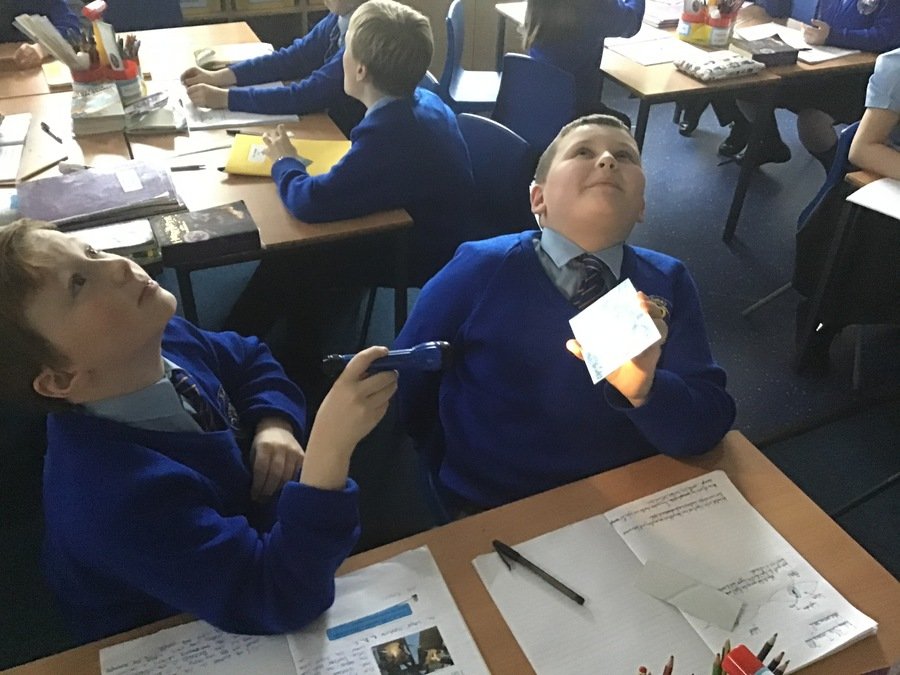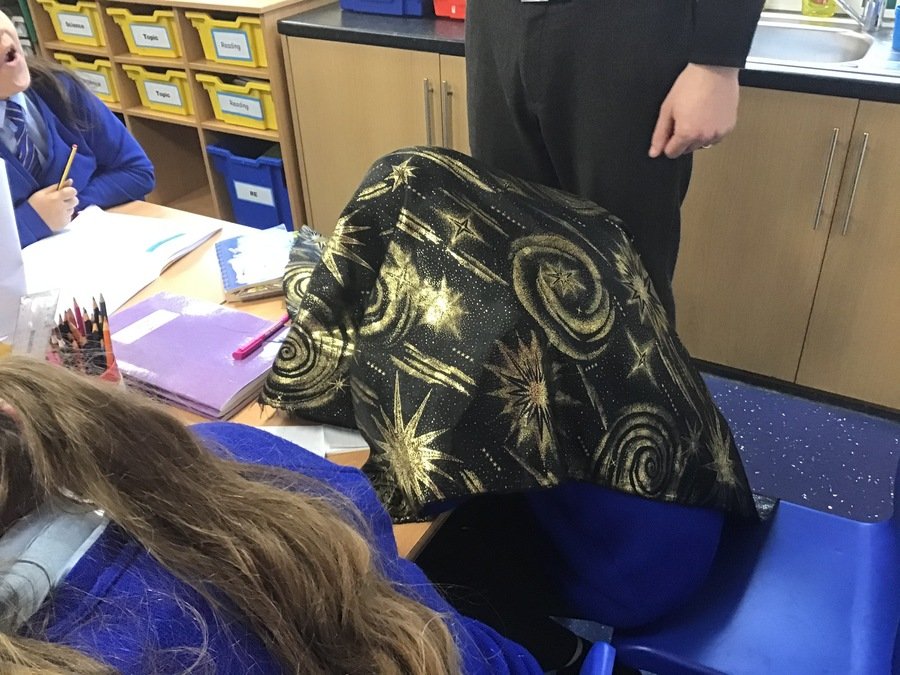 Spellings 27.1.20
Please learn these spellings at home in preparation for the test on Friday.
Tasha hit her thumb with the hammer.
Dexter was very observant and noticed the hole straight away.
I ought to do my homework.
The electrician rewired the house.
The courageous knight defeated the dragon.
Simon drew a terrifying creature with three heads.
It was a mystery that they couldn't solve.
Lisa found an antique rocking house in the attic.
They had a glass of champagne to celebrate.
Robin had a funny sensation in his leg when the pins and needles were wearing off.
Fortunately, the children had remembered their homework.
Amy needed some double cream for her recipe.
The captain dropped the anchor to keep the ship where it was.
Spiders have eight
Gordon had to ascend the stairs to collect the laundry.
6TW have been investing light travelling in straight lines by planning, predicting, testing and evaluating scientific experiments.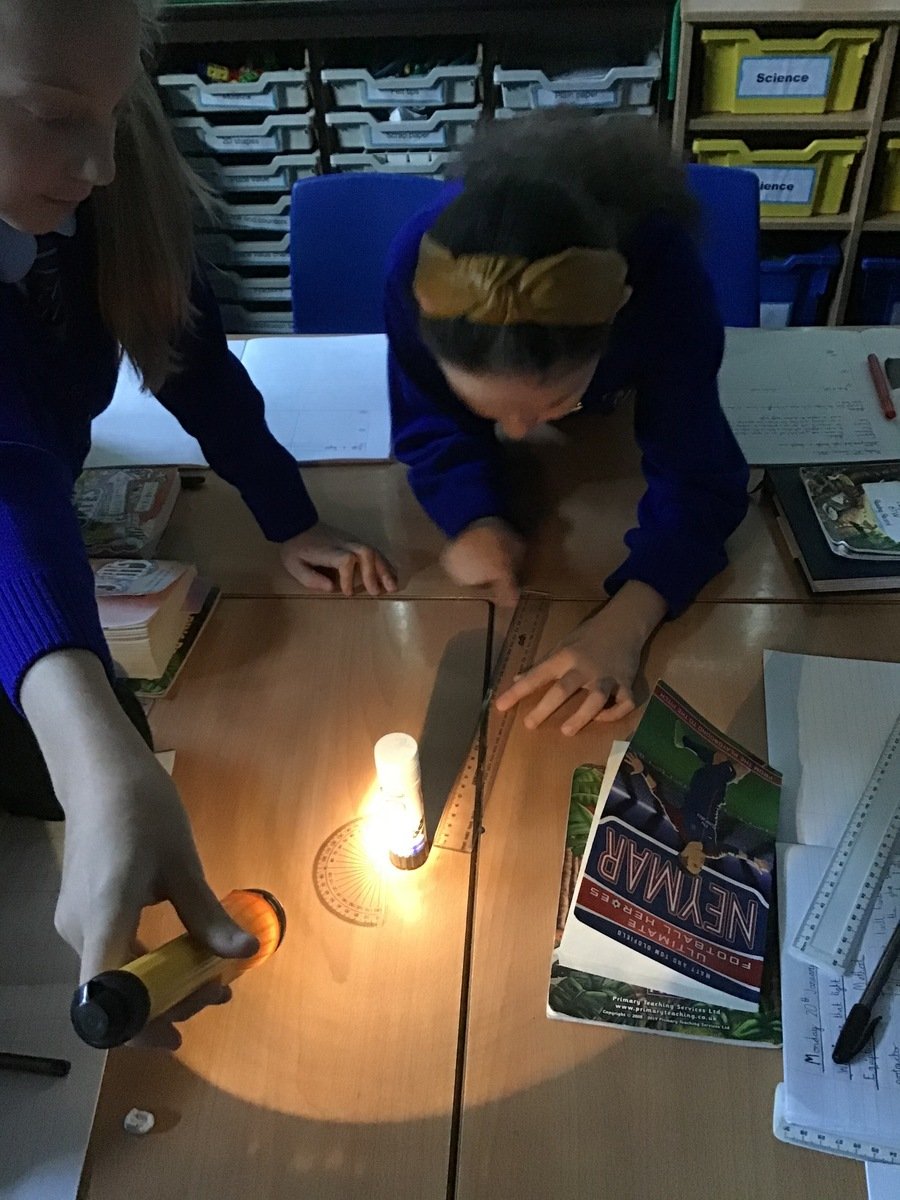 Spellings 20.1.20

Please learn these spellings at home in preparation for the test on Friday.

Scott researched some information about squirrels.
Immediately, Colin woke up and turned off the alarm.
Sammy touched the wall to see if the paint was dry.
Lucy had an ache in her leg after playing football all afternoon.
The weight of the bag was surprising.
The flowers had a pleasant scent.
The cleaner had to disinfect the floor.
Jake was incapable of sitting still.
Mum told Chris off for being antisocial.
"I don't know!" shouted Paul.
Lila had to stay in bed as she had an infectious
Simon preferred chocolate over sweets.
Mrs Carter had a horrible
Mrs Monk told them it was essential that they all bring in their letters on Tuesday.
Dad didn't believe Luke when he blamed the broken vase on the dog.
Spellings 13.1.20
Please learn these spellings at home in preparation for the test on Friday.
When the teacher announced that he was giving out homework, Carl sighed.
The dog was ferocious and scared everyone away.
The referee blew the whistle to end the game.
They stayed inside as it was probably going to rain.
Monty was a special dog who knew lots of tricks.
Liam went up to receive his medal.
Somebody stole the gnome from the garden pond.
His work was excellent!
He thought carefully about how to solve the problem.
They had a discussion about which charity to raise money for.
The children were very
Mrs Smith told the children to measure classroom objects.
Tabby made a model pyramid for her class project.
Arsenal were knocked out of the premier league.
The chef cooked a delicious meal.
6TW have really been enjoying our Games lessons recently - even in the cold weather!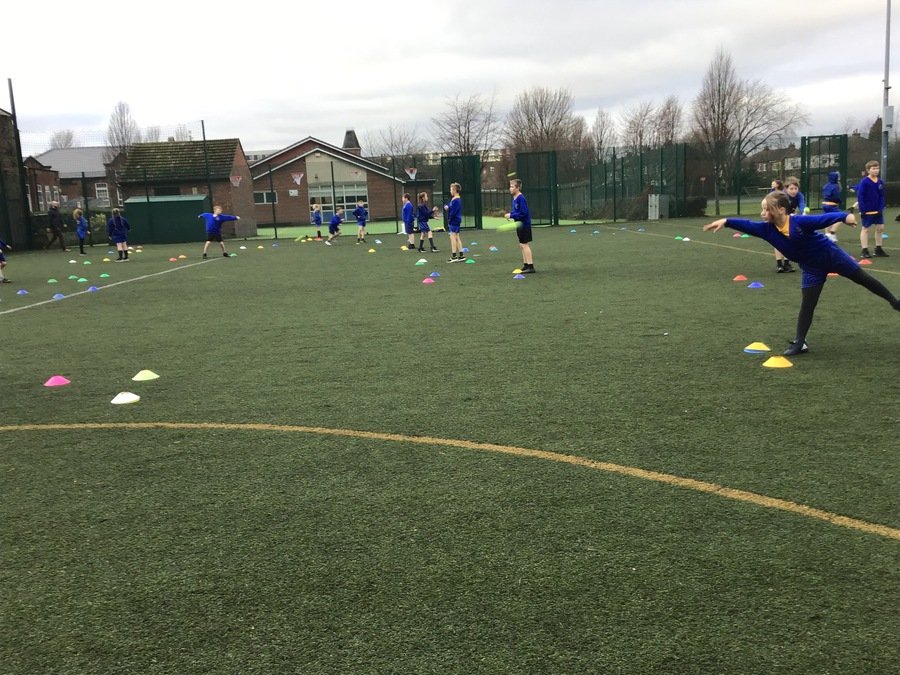 Spellings 7.1.20
Please learn these spellings at home in preparation for the test on Friday.
Adam knew he needed to use division to solve his maths problem.
The mission was extremely dangerous.
George added some different liquids to his mixture and gave it a stir.
Many pharaohs have ruled over Egypt.
Evie burned her tongue on the hot drink.
The machine broke down so a repair man came to mend it.
Leo had a fixation on knowing everything about football.
Callum was originally from Swindon but he now lived in Kent.
Many young athletes do exercise every day.
A new scheme meant that all children had free school dinners every day.
On Tuesday, a new neighbour moved in next door.
In their science lesson, Amina and Brett dissected a daffodil.
Suzy was late as she had misplaced her keys.
Luke's work was inaccurate as it was full of mistakes.
The submarine was the best thing at the museum!
6TW dissected sheep hearts as part of our science topic of the heart and circulation. We found it fascinating to see the different sections of the heart and how it functions.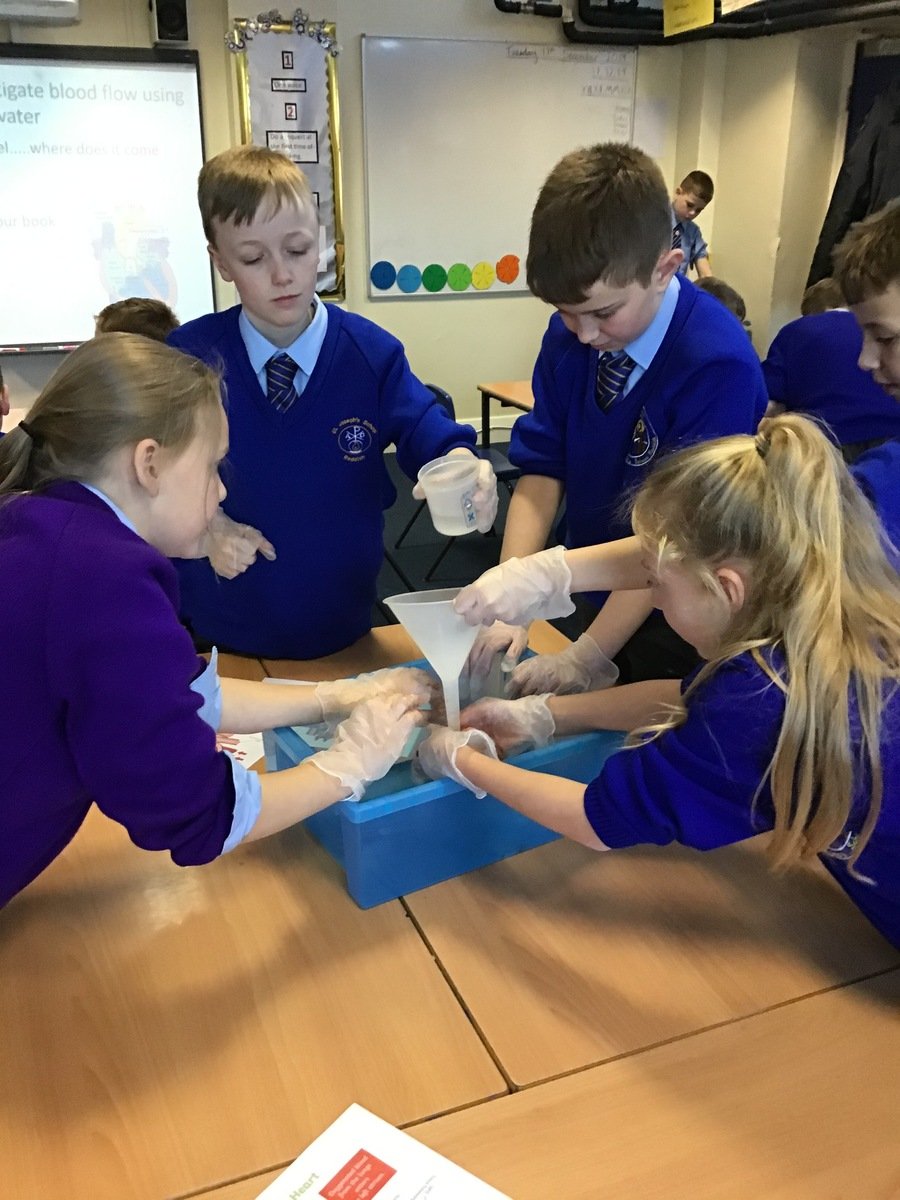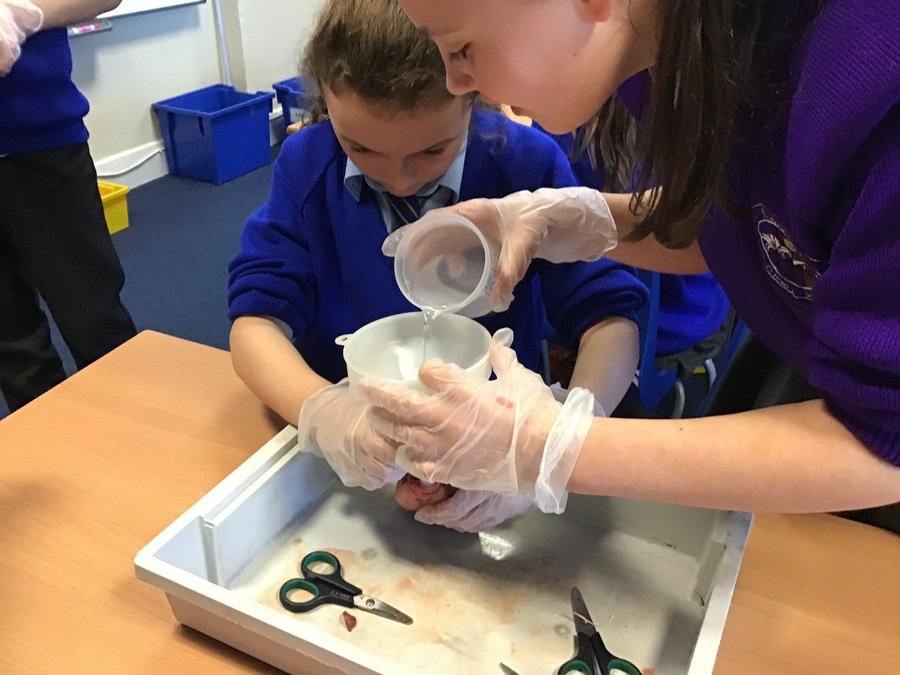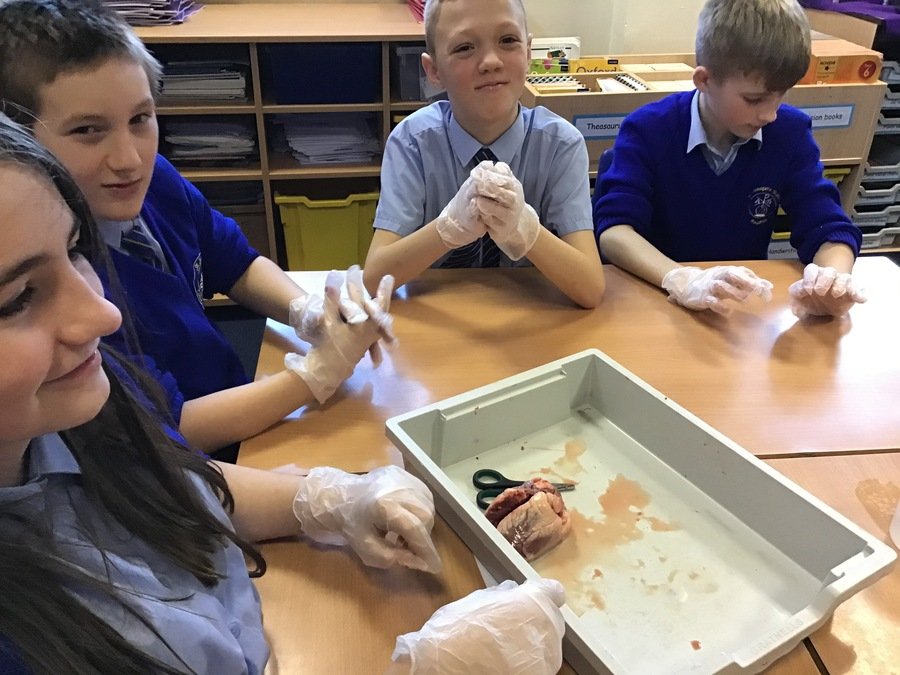 6TW had a great morning learning about road safety. We measured the average speed of traffic on Gorton Road and learnt all about stopping distances.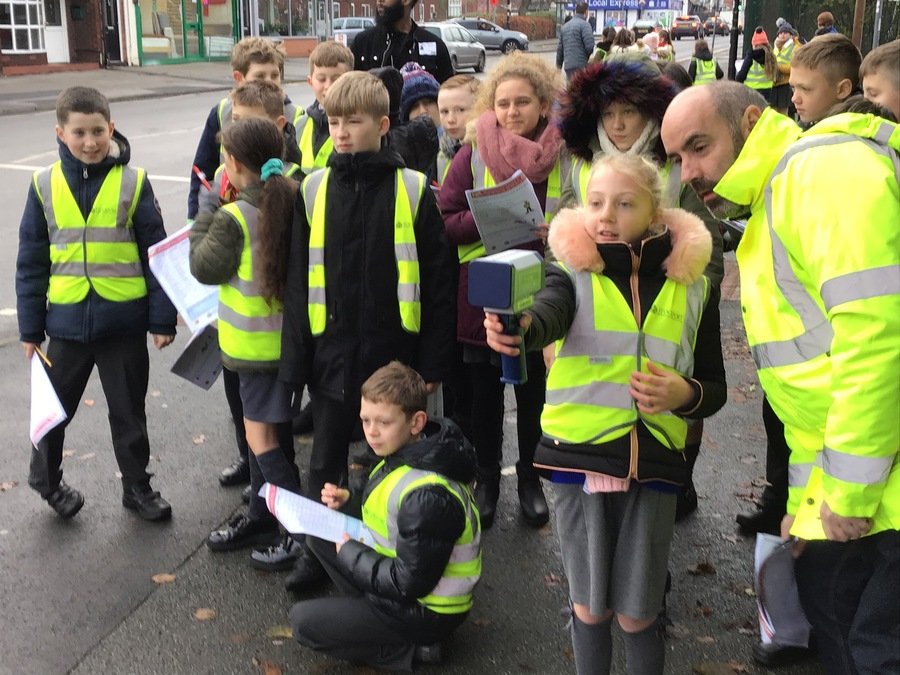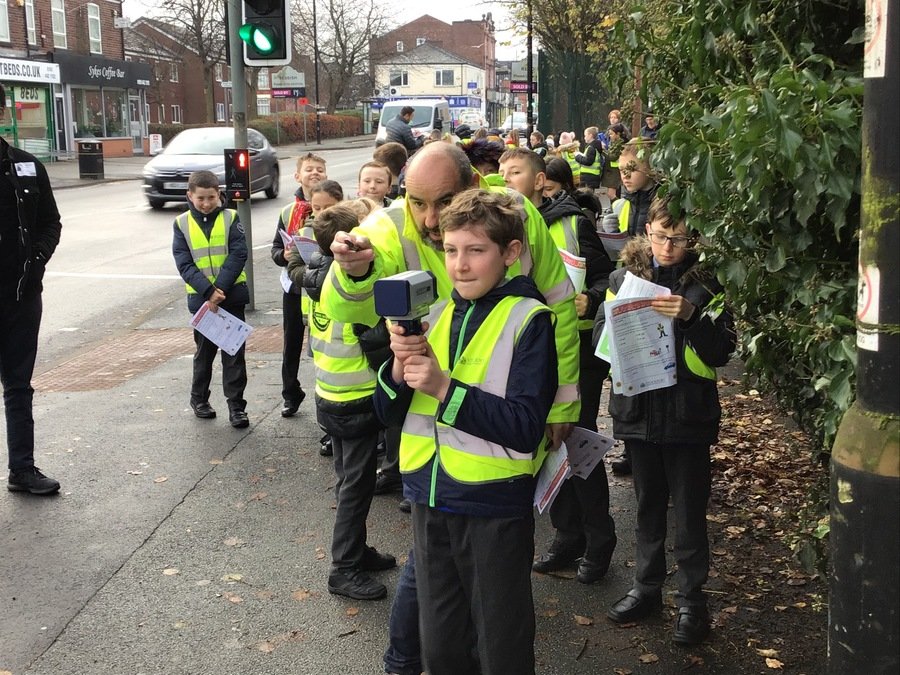 6TW are famous! Some of us featured on Newsround this week. Check us out via the link!
We had a very exciting time in Year 6 yesterday. Ricky and the Newsround team came to visit us! We learned about fatbergs and what can be done to prevent them. Six of Year 6 were even interviewed by Ricky about what they have learned. It will be shown on national television in a couple of weeks!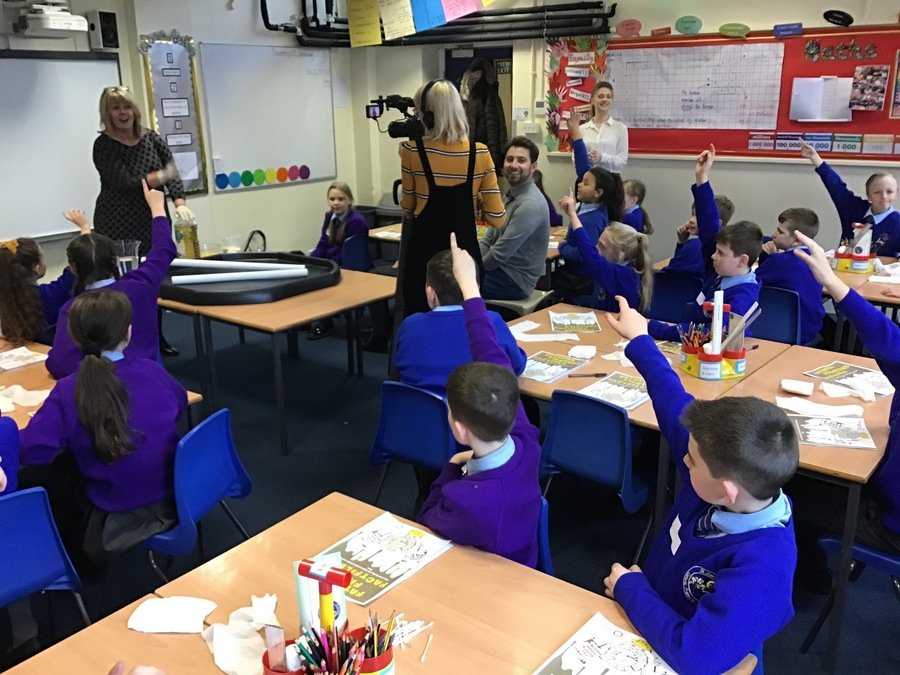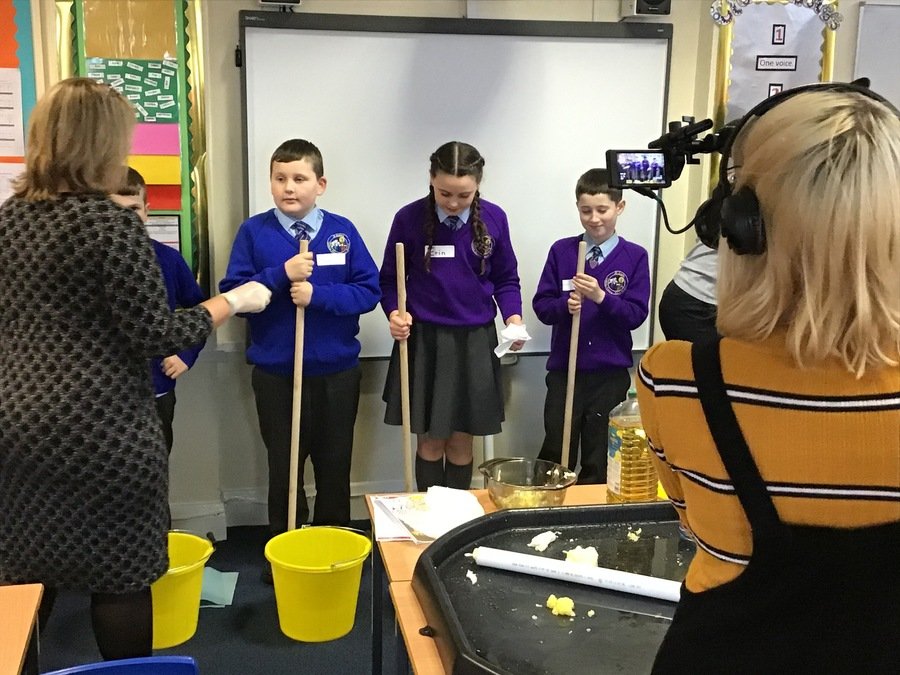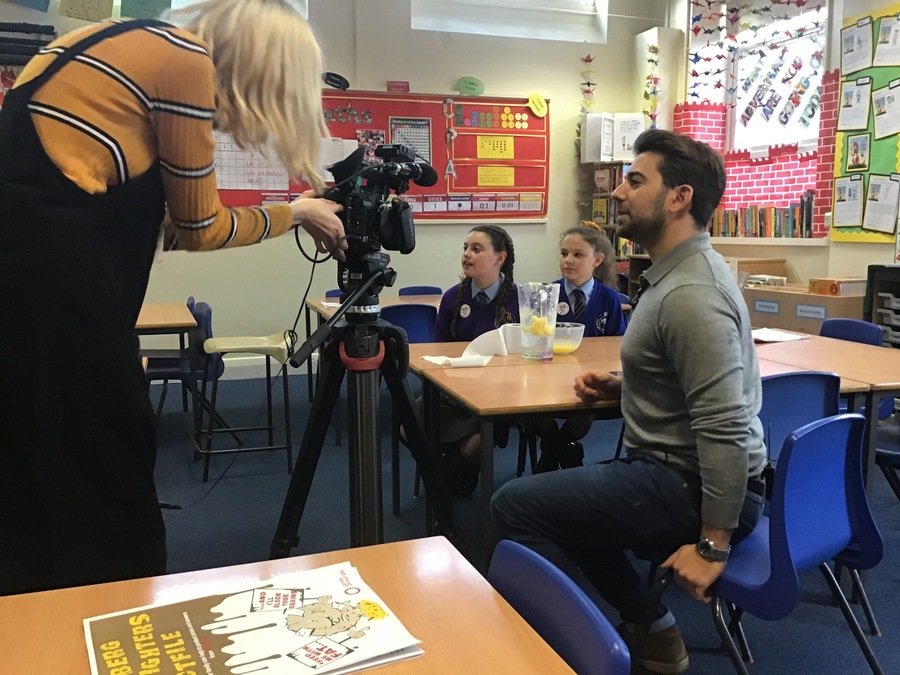 Weekly Spellings 18.11.19
Group 1
Learn these words for the Friday challenge
Use one of the learning strategies we have looked at in class such as "look, say, cover, write, check" or pyramid words.
| | | |
| --- | --- | --- |
| Know | Let | Lived |
| Last | Let's | Live |
| Laughed | Liked | Long |
Try writing each word into a sentence.
Weekly Spellings 18.11.19
Group 2
Learn these words for the Friday challenge
Use one of the learning strategies we have looked at in class such as "look, say, cover, write, check" or pyramid words.
| | | |
| --- | --- | --- |
| Remember | Special | Strength |
| Separate | Straight | Suppose |
| Sentence | Strange | Surprise |
Try writing each word into a sentence
Weekly Spellings 18.11.19
Group 3
Learn these words for the Friday challenge
Use one of the learning strategies we have looked at in class such as "look, say, cover, write, check" or pyramid words.
| | | |
| --- | --- | --- |
| Sincerely | Sufficient | System |
| Soldier | Suggest | Temperature |
| Stomach | Symbol | Thorough |
On World Mental Health Day, 6TW tried a guided meditation to try and calm our sometimes busy minds. We found it very useful. We also talked about the importance of talking about our problems if we have any anxieties.
Gavin from Reddish Vale Basketball Centre came to speak to KS2 and to demonstrate some basic basketball skills. He also gave the children an opportunity to have a free lesson with him!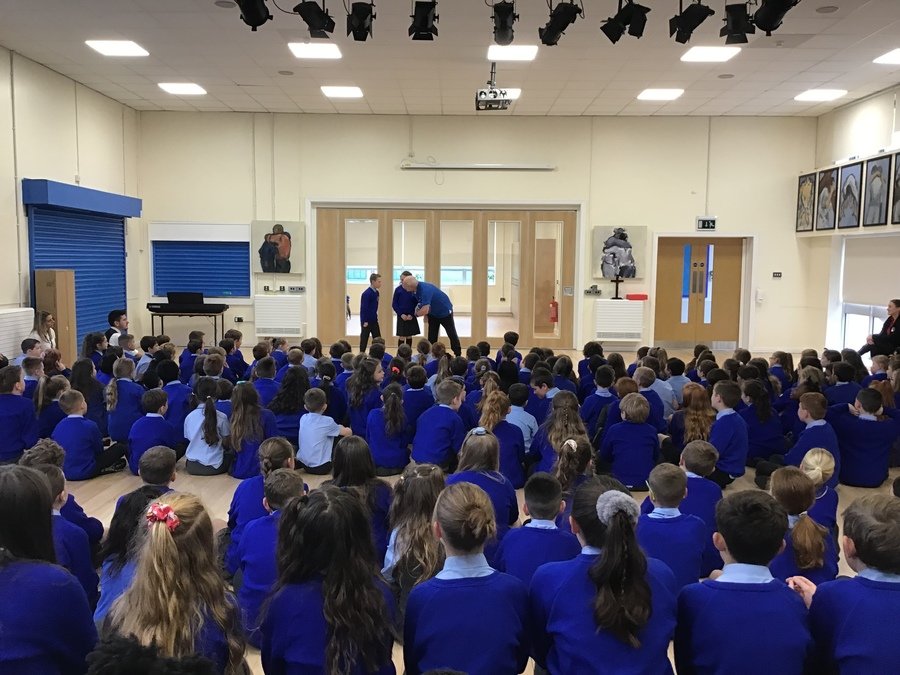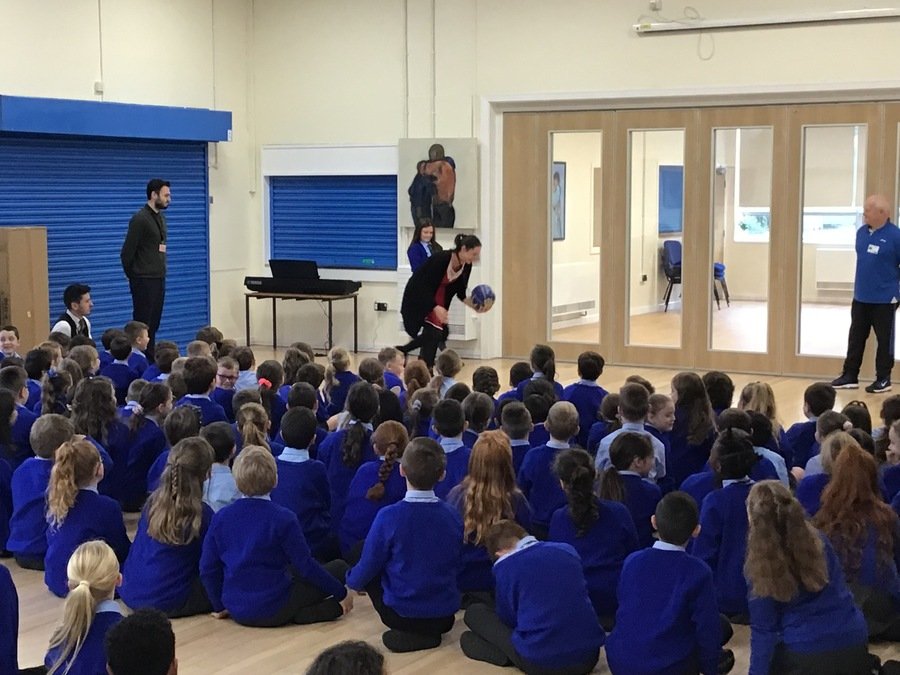 Weekly Spellings 7.10.19
Group 1
| | | |
| --- | --- | --- |
| Bad | Bed | Better |
| Bear | Been | Best |
| Because | Before | Began |
Group 2


| | | |
| --- | --- | --- |
| Bicycle | Build | Calendar |
| Breath | Busy | Caught |
| Breathe | Business | Centre |
Group 3
| | | |
| --- | --- | --- |
| Attached | Awkward | Category |
| Available | Bargain | Cemetery |
| Average | Bruise | Committee |
Meet St Joseph's newest Sports Ambassadors. They will be helping to improve the amount, and the quality of sport at school.
We looked at how electricity is conducted in 6TW. We explored and understood that electricity can be conducted through humans with a 'ghost ball'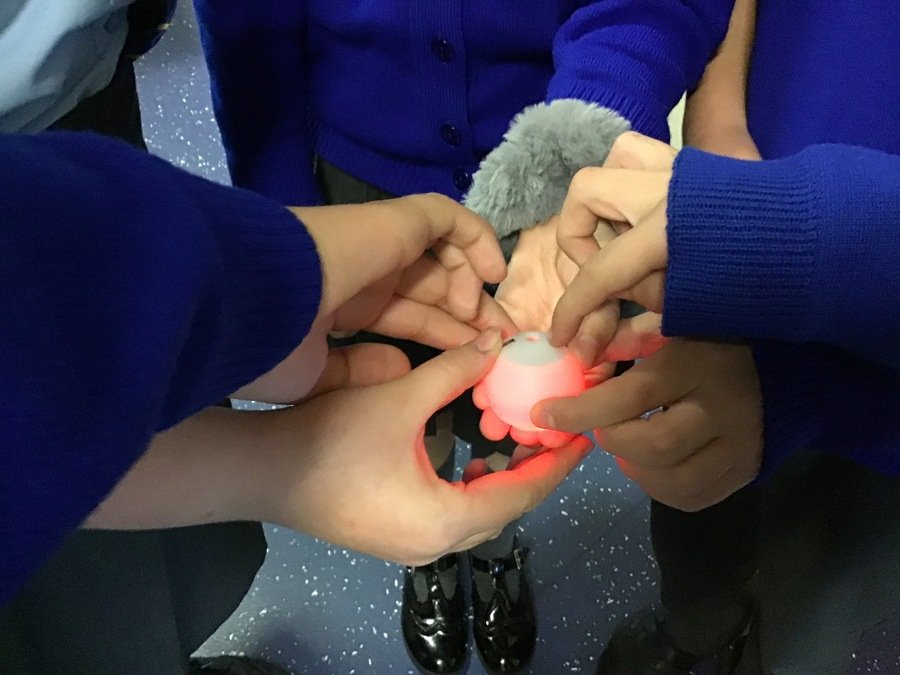 Spellings - Week 4
Group 2
| | | |
| --- | --- | --- |
| Century | Complete | Decide |
| Certain | Consider | Describe |
| Circle | Continue | Different |
Group 3
| | | |
| --- | --- | --- |
| Community | Conscience | Convenience |
| Communicate | Conscious | Correspond |
| Competition | Controversy | Criticise |
Enter text...
Spellings – Week 3
Practise these in preparation for Friday.
Try 'Look, Say, Cover, Write, Check'.
To spell words with the 'i' sound spelt 'y' when it isn't at the end of a word.

abysmal

cymbal

synthetic

acronym

dynasty

symmetry

antonym

idyllic

symptom

apocalypse

syllable

synchronise

bicycle

symbol

synonym
POP ART!
6TW have been studying Andy Warhol and the Pop Art explosion in the 1960's. We have been working hard to try to replicate his unique style of artwork. We followed a four step process and, as you can see, the results are wonderful and very effective.
Some important dates...
Every Monday - Forest School
Every Tuesday - PE
Every Wednesday - Recorders
Every Thursday - Games
13.9.19 - Whole School Welcome Mass
16.9.19 6TW Gospel Assembly
18.11.19 6TW Gospel Assembly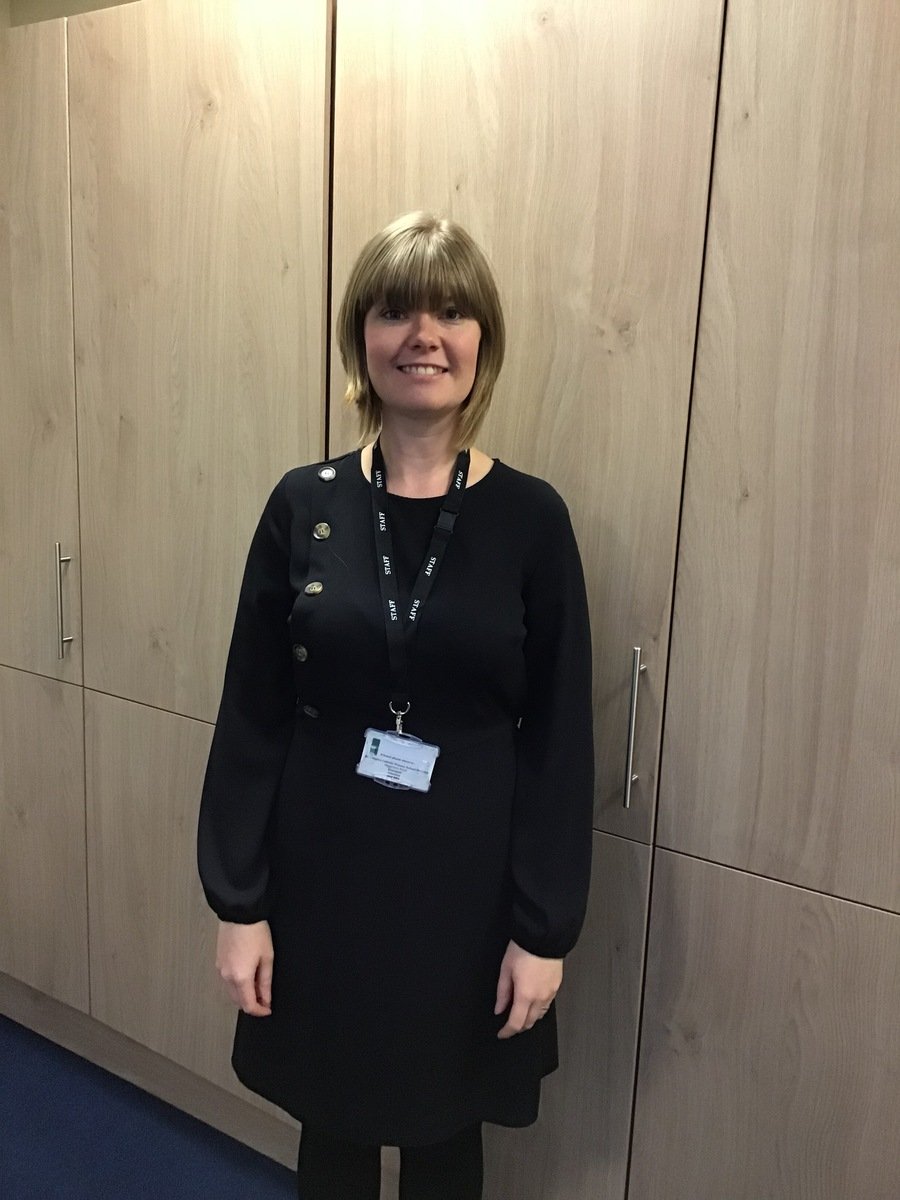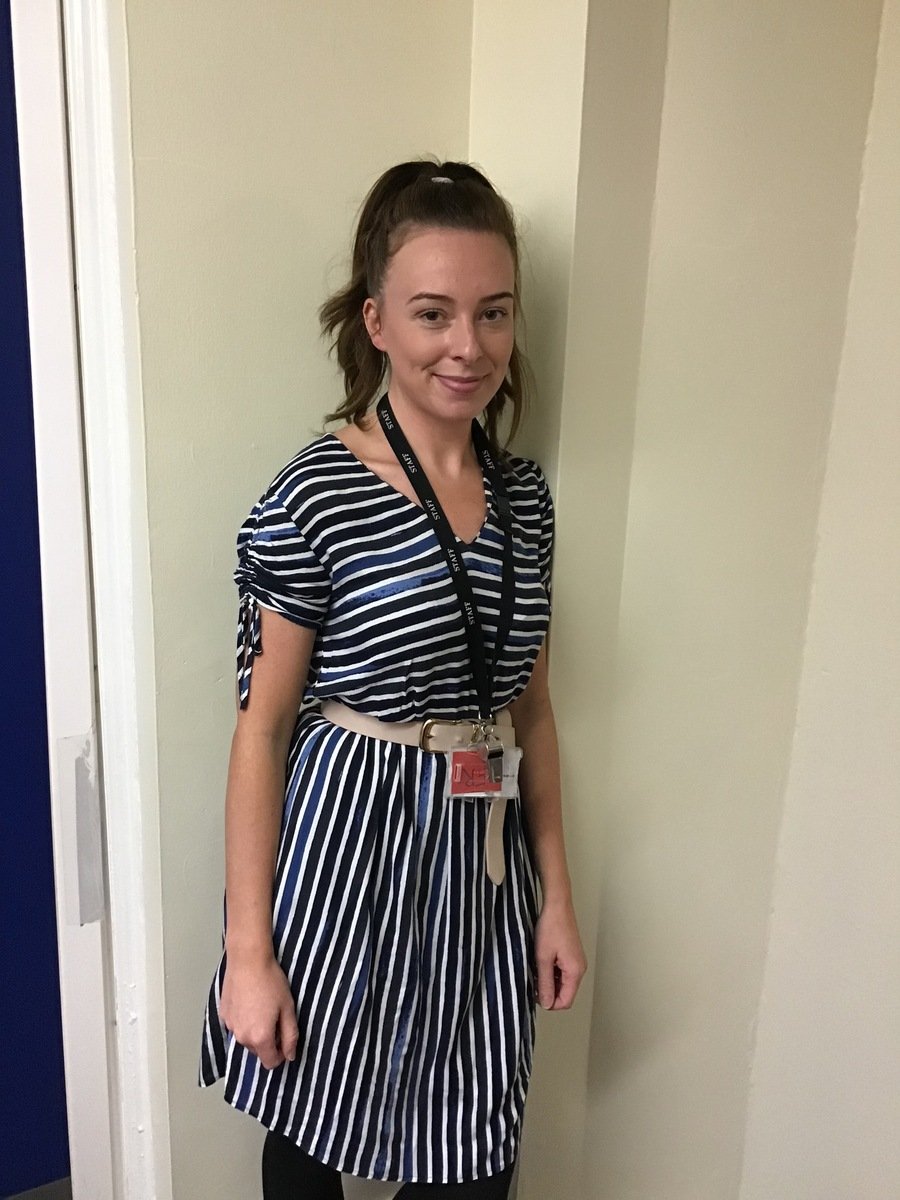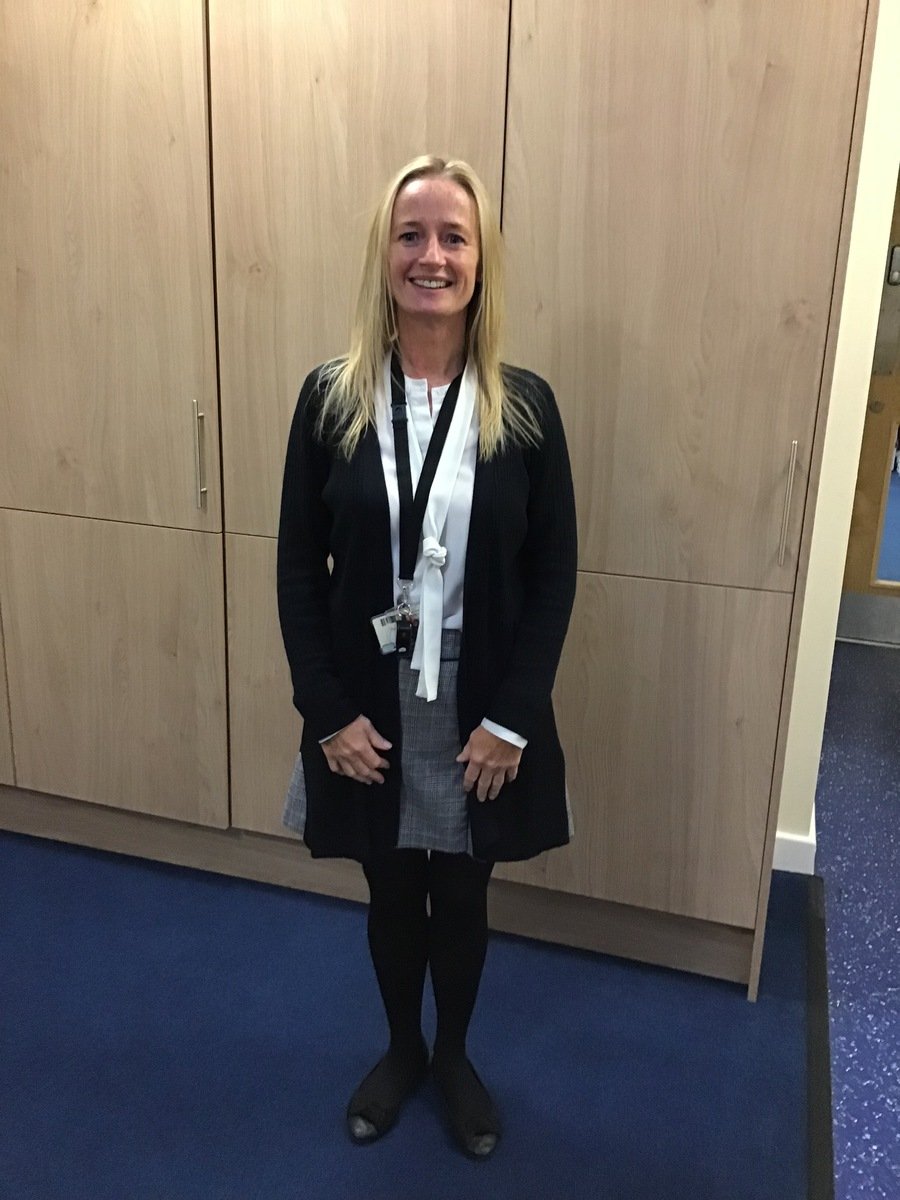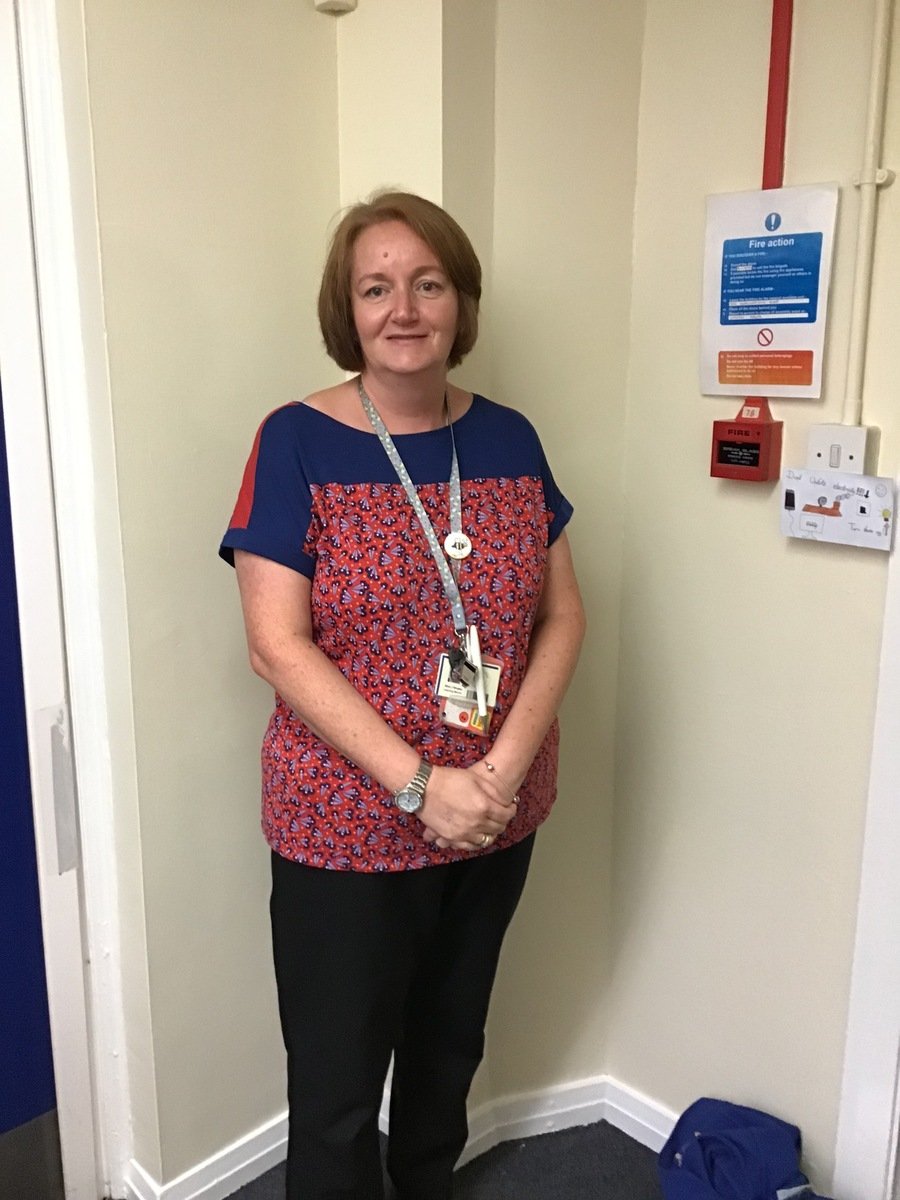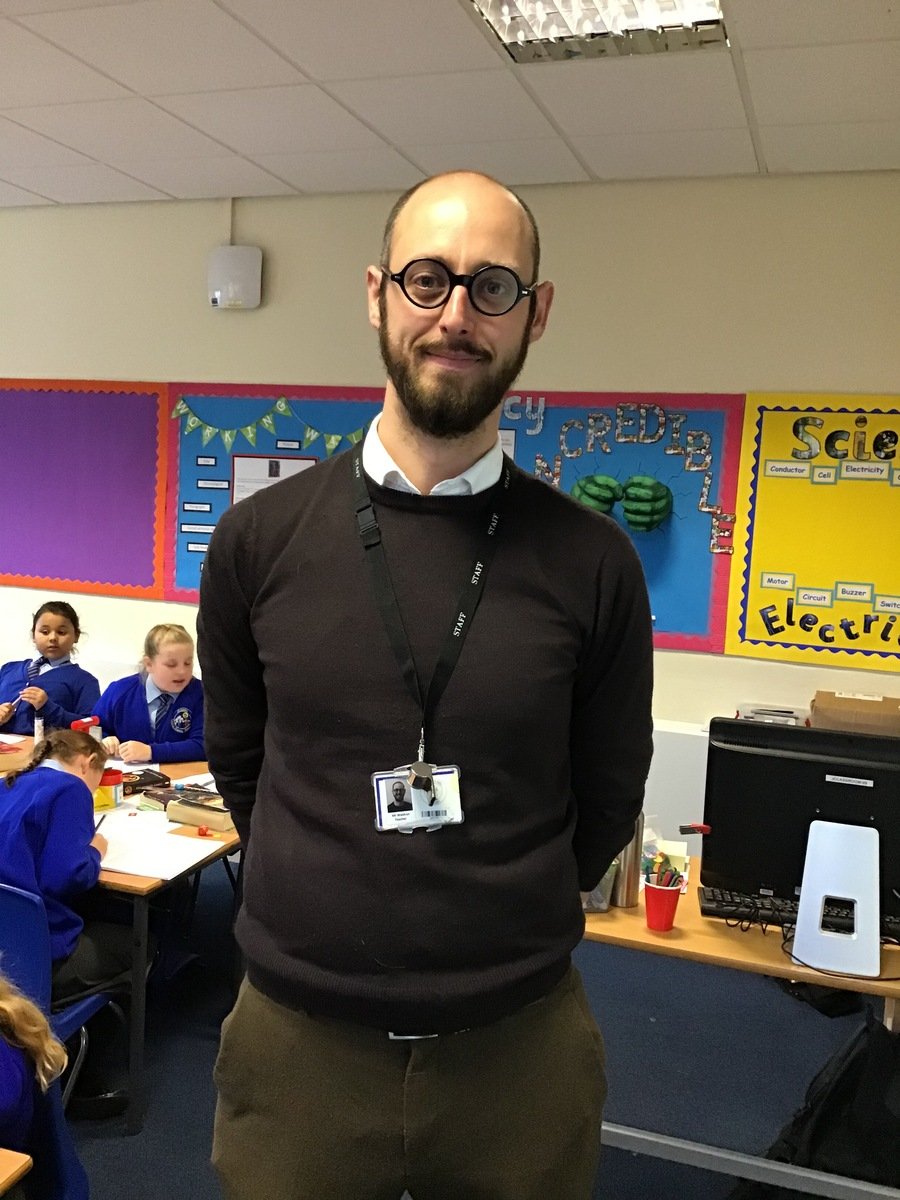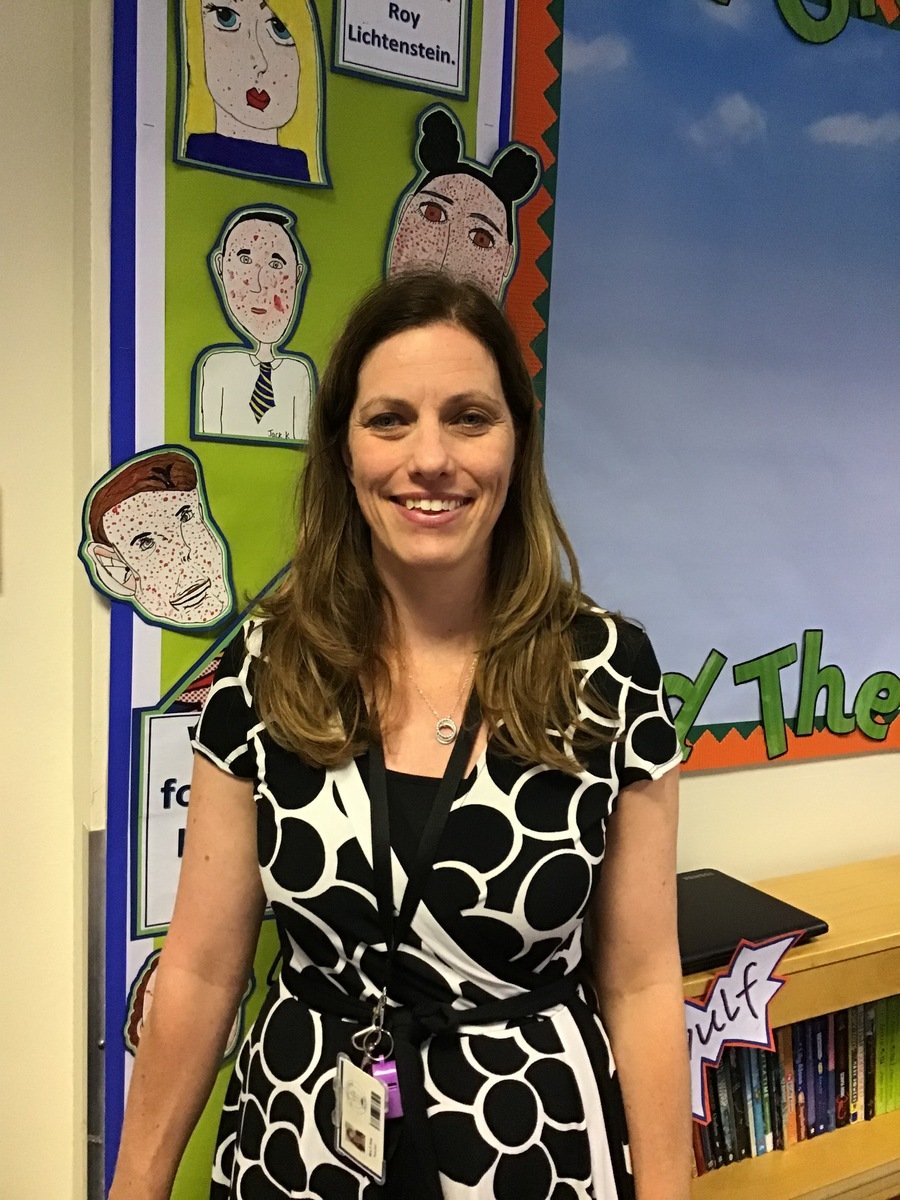 Mrs Roe
Autumn 2019-2020: This term we will be learning lots of new and exciting things!
Home learning and Reading
Daily reading is extremely important. We are listening to your child read every day in school and we expect you to listen to your child read every day for 5-10 minutes at home. Please sign their reading record every time you read with them. Spellings will be sent home every Friday to practise for a spelling test on the following Friday. Please practise daily with your child. Your child will have a weekly times tables test. It is really important that this learning is supported and consolidated at home.
Homework for English and Maths will be sent home every Thursday to be returned to school every Tuesday.
Maths: Number and Place Value: The children will read, write, order and compare numbers to 10,000,000 and determine the value of each digit, determine the value of digits to tens of millions, round numbers to the nearest ten, hundred, thousand etc. They will use negative numbers in context and calculate intervals across zero. Addition, subtraction, multiplication and division: The children will solve addition and subtraction multi step problems in contexts, deciding which operations and methods to use and why. The will multiply multi-digit number up to 4 digits by a 2 digit number using the formal written method of long multiplication, divide numbers up to 4 digits by a 2 digit whole number using the formal written method of long division, and interpret remainders as whole number remainders, fractions or by rounding as appropriate for the context. The children will identify common factors, common multiples and prime numbers and perform mental calculations, including with mixed operations and large numbers.
It is crucial that your child knows their times and division tables and can recall them quickly.
RE: Domestic Church: Loving
Through this unit the children will learn about pupils will know and understand 'the love and care of people'. They will know and understand God's love is unconditional and never ending. The children will develop their understanding that we are all loved and that we can grow in love. An understanding that forgiveness is a crucial part of unconditional love will be developed.
English: Beowulf by Michael Morpurgo
We are reading Beowulf and will explore Michael Morpurgo's themes and style of writing as well as analysing how he creates atmosphere, character and imagery. Children will be writing a biography in relation to 'The Great, The Bold and The Brave' topic. The children will write a biography about Michael Morpurgo as well as researching a person of their own choice to write a biography about.
Children will write to inform and use a wide range of techniques in order to build cohesion within and across paragraphs.
Science: Danger! Low Voltage!
In this module children develop their understanding of electrical circuits and build on the work in the Year 4 module. They construct circuits with an increasing number of components and contrast the effects this has on the function of the components. They role play the flow of electricity through a basic circuit and one that includes fuse wire, to model the effect that this has on other components.
The children learn to use the recognised electrical symbols to record circuits, particularly as the circuits become more complex. They research how electricity is generated both traditionally using coal and gas, and by renewable resources, and investigate how electricity is transmitted across the country, and what sort of electricity generating plant they might site in their locality.
P.E.
In PE we will be doing Dance and Games. We are looking forward to City in Community for our Games lessons.
Year 6 indoor PE will be every Tuesday afternoon. Games will be every Thursday morning (6TW) and every Friday morning (6FR). It is important that your child has their PE kit in school.
Music
Year 6 will be having a recorder lesson every Wednesday afternoon taught by a music specialist.
Computing
In Computing this year term we will covering Coding, Online Safety and Spreadsheets.
Art
In Art we will be looking at the Pop Art of Andy Warhol and Roy Lichtenstein. The children will do their own portraits in the style of one of these artists. We will also being looking at Illuminated letters.
Spanish
We are very excited to introduce Spanish this year. Miss Davenport will be teaching Spanish to both classes in Year 6 once a week. The children will be learning to meet and greet, introduce themselves and talk about their family.
Topic -THE GREAT, THE BOLD AND THE BRAVE.
The children will be learning about Britain's Settlement by the Anglo-Saxons. We will then move on to learning all about the Viking invasion and the Anglo-Saxon struggle to the Kingdom of England to 1066. The children will be using maps to look at the locations of countries invaded. We will also consider if we have the right to the land of others.
Useful websites and further information:
TT rockstars
Bookblog
www.st-josephs-reddish.stockport.sch.uk
Please look at our class homepage on our school website for updates and information.
6TW
Spellings for this week:
To spell words adding suffixes beginning with vowel letters to words with more than one syllable.
| | | |
| --- | --- | --- |
| according | criticism | investigator |
| admired | determined | multiplying |
| attached | disturbance | narrative |
| committing | equipped | occurrence |
| coverage | inquiring | vandalism |
Mr Waldron (Teacher)
Mrs Wroe Mrs Wrigley Mrs Hope (Teaching Assistants)
Welcome to 6TW's class webpage. See here to find out the latest that's happening in class...
Topic Learning: Brainwaves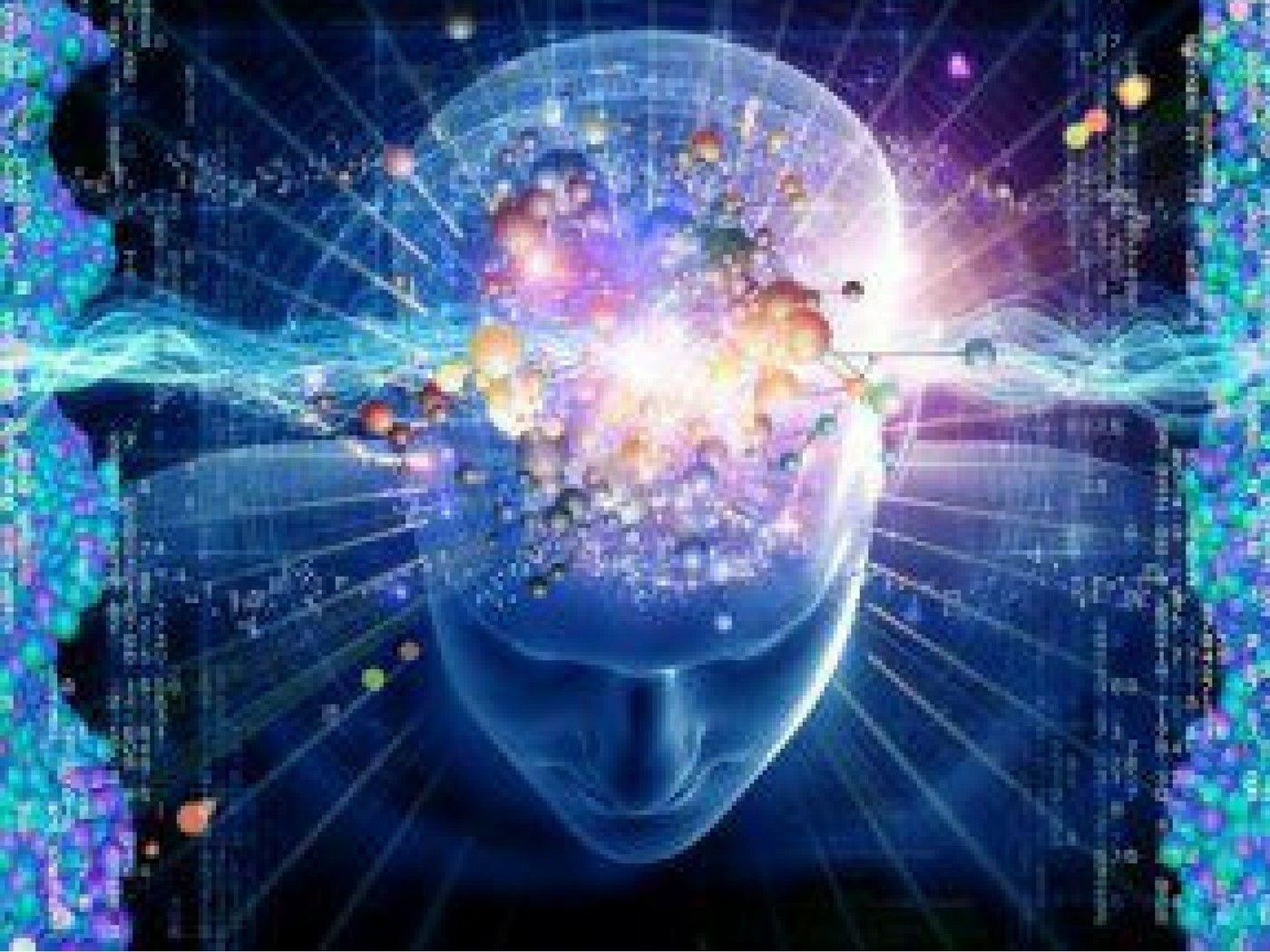 In our topic learning for the first two weeks, we are learning about the skills we need for learning and how the brain functions. This is especially important in Year 6 as we will be learning a lot!
RE Learning: Unconditional Love
In our RE learning this term, we will be looking at the concept of unconditional love.
Maths Learning: Place Value, Four Operations and Fractions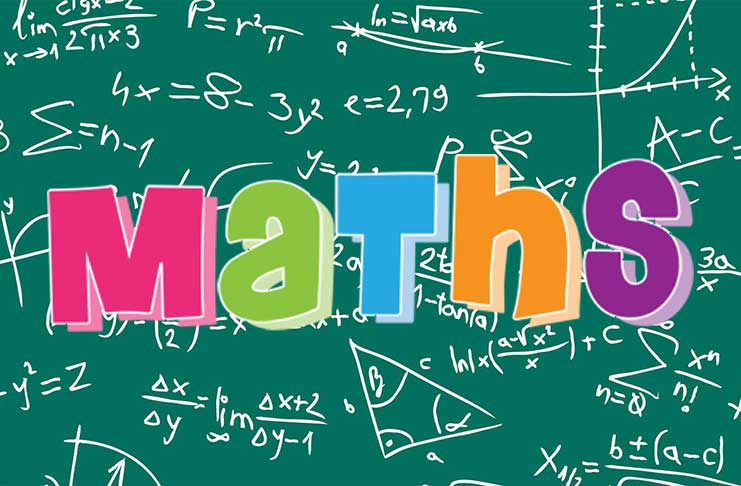 We will be looking at the value of digits in number, how to round accurately and negative numbers. Moving on from this, we will be looking at addition, subtraction, multiplication and division before spending some time on fractions.
English Learning: Beowulf
We will be reading the book "Beowulf" and using it as a basis to write several different genres of writing, including biographies and setting descriptions.
Science Learning: DANGER! Low Voltage!
In Science, we will be looking at electricity, its uses, how to use it safely and make simple circuits.