Welcome to RMR's class page. On this page you will find important information on what we are learning throughout the year, including important dates. Keep checking our class page regularly to find out what we are up to currently.
Meet the Team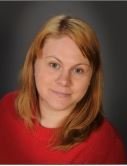 Class Teacher: Miss Robinson
Early Years Teaching Assistants:
Miss Bridge, Mrs Baxter, Miss McCarthy and Mrs Waldron.
Class Reminders
Doors open in the morning at 8.35 am and close at 8.45 am (If the doors are closed please report to the main office).
Doors open to go home at 3.15 pm
Remember to return the list of who is allowed to pick up your child from school.
Please bring in your child's labelled reading folder every day, please read with them each night and fill in the reading record.
Please label all clothing clearly!
Don't forget to sign up for cool milk so your child can have a drink of milk at snack time.
Snack is provided in school but if your child wants to bring a healthy snack in this is fine.
We have an open door policy so do come and speak to us!
Our Learning
We aim to make the children's learning fun, exciting and engaging. Our topics are based on quality texts, and we try to follow the children's interests when planning activities. We understand and value the support you provide for your child at home. The Early years staff would love to hear about what you and your child have been doing at home. We encourage you to share your child's learning, achievements and experiences with staff, as this helps us to build a more complete picture of your child.
RE
The Catholic Ethos of our school is at the centre of all our learning. In RE we follow the 'Come and See Scheme'. Our first topic is Welcome, and we will be looking forward welcoming and involving you in the children's learning and celebrations.
Pete the Cat
The first text we will be looking at this year is Pete the Cat and his four groovy buttons. We will also be looking at the other books in this series. The children really enjoy these books particularly learning the songs and learning how to do the 'Cool Cat Boogie'. Pete the Cat books are very popular with children who are just beginning to read. The children love the Pete the Cat character, the illustrations and the repetition in the books.
Pete the Cat is a laid-back wacky looking blue cat, whose motto seems to be, "It's all good." Whether it's a new situation, a loss of something or a problem, in the Pete the Cat picture books, Pete doesn't get upset. Pete sings a cheerful song through every situation and everything always turns out fine because of his attitude. Young children find Pete the Cat's adventures both funny and reassuring.
For more information and to listen to the songs please click on the link below
http://www.petethecatbooks.com/
Owl Babies
Our second quality text in the first term will be Owl Babies. In the Owl Babies by Martin Waddell, the story follows a tale of three baby owls, Sarah, Percy and Bill. They wake up one night in their hole in a tree to find that their mother has gone. As the night draws on the baby owls worry. They wonder when their mother will return. When at last she does, they bounce up and down with joy.
To watch an animated version of the story please click the link below
https://www.youtube.com/watch?v=TPQRiSTYFHo
Read Write Inc
This term we will begin by playing Fred talk games, encouraging children to blend sounds together to make words. We use pure sounds so that your child will be able to blend the sounds into words more easily. At school we use a puppet called Fred who can do this beautifully! When we say words in sounds, we call it 'Fred Talk'. E.g. d-o-g, c-a-t, m-a-n, sh-o-p, c-l-a-p. We then teach the children the Set 1 speed sounds and Fred helps us to hear and read the sounds in words.
The children are taught the Set 1 Speed Sound cards in the following order:
m a s d t, i n p g o, c k u b, f e l h sh, r j v y w, th z ch qu x ng nk
Helping your children learn the phonics sounds
Here is a link to a clip to help you pronounce the letters correctly to support your children to blend and segment.
https://www.youtube.com/watch?v=h8m6YFr0gig
Please do not use letter names at this early stage.
These first sounds should all be stretched slightly. Try to avoid saying uh after each one.:
e.g. /mm/ not muh, /ss/ not suh, /ff/ not fuh.
m – mmmmmmountain (keep lips pressed together hard)
s – sssssnake (keep teeth together and hiss – unvoiced)
n – nnnnnnet (keep tongue behind teeth)
f – ffffflower (keep teeth on bottom lip and force air out sharply – unvoiced)
l – llllleg (keep pointed curled tongue behind teeth).
r – rrrrrrobot (say rrr as if you are growling)
v – vvvvvvulture (keep teeth on bottom lip and force air out gently)
z – zzzzzzig zzzzzag (keep teeth together and make a buzzing sound)
th – thhhhank you (stick out tongue and breathe out sharply)
sh – shhhh (make a shhh noise as though you are telling somebody to be quiet!)
ng – thinnnnngg on a strinnnngg (curl your tongue at the back of your throat)
nk – I think I stink (make a piggy oink noise without the oi! nk nk nk)
These next sounds cannot be stretched. Make the sound as short as possible avoiding uh at the end of the sound:
t – (tick tongue behind the teeth – unvoiced)
p - (make distinctive p with lips – unvoiced)
k – (make sharp click at back of throat)
c - as above
h – (say h as you breathe sharply out – unvoiced)
ch- (make a short sneezing sound)
x – (say a sharp c and add s – unvoiced)
You will find it harder to avoid saying uh at the end of these sounds.
d – (tap tongue behind the teeth).
g – (make soft sound in throat).
b – (make a short, strong b with lips).
j – (push lips forward).
y – (keep edges of tongue against teeth).
w – (keep lips tightly pursed).
qu – (keep lips pursed as you say cw – unvoiced).
Handwriting
In Reception, there is a big focus on using correct letter formation. Below are the RWI phrases we use to support correct formation. Please encourage your child to say these phrases as they write which will help them to form letters correctly. Thank you
https://schools.ruthmiskin.com/media/uploads/downloads/handwriting_phrases.pdf
Please keep visiting our class page to see what your children have been doing!